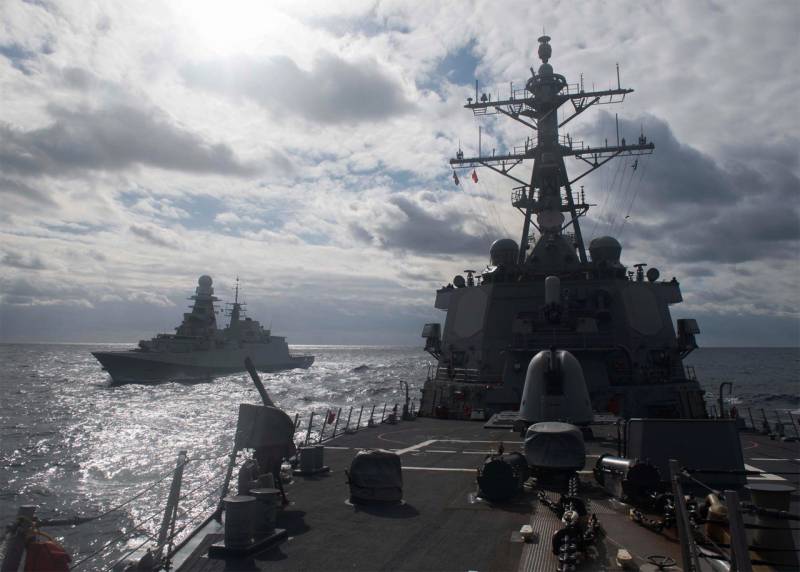 The Turkish and Greek press are discussing the growing confrontation between NATO and Russia. There is an increasing number of military maneuvers, mutual, to put it mildly, hostile rhetoric, etc. Against this background, the idea was voiced that the United States may try to take steps to overcome the limitations of the Montreux Convention.
Recall that we are talking about the 1936 convention, according to which navigation through the Bosporus and Dardanelles is regulated, as well as the total tonnage of warships of countries that do not have access to the Black Sea, in this very Black Sea. The cornerstone of the convention is that the total tonnage of ships of non-Black Sea states at a time should not exceed 30 thousand tons when they are in the Black Sea area. Moreover, in any case, the time of stay is also limited for them - up to 21 days. Additionally, it is written that if Turkey considers that it is threatened by war, it can close the aforementioned straits.
Turkish journalist Erol Manisaly writes that today Recep Erdogan is "more cautious about the project," which he announced 10 years ago. Then the head of Turkey proposed to connect the Marmara and Black Seas with a double channel. According to Erdogan, this would allow unloading the Bosphorus. And according to the statement of the Turkish journalist, the President of Turkey today realizes that in the event of the appearance of the channel, Turkey may lose its actually privileged position, indicated by the Montreux Convention.
However, there is an opinion that for Erdogan the canal, the route of which was approved in 2018, could become the next stage of "deepening and expanding Turkish influence." After all, if a channel to the Black Sea is dug, then Ankara may altogether abandon the Montreux Convention as a defining treaty.
Despite the fact that the aforementioned Turkish observer has a different opinion, he supports the version that the Istanbul Canal (in Greece the project is called the Constantinople Canal) today is able to interest the Americans.
Meanwhile, the publication Pentapostagma also says that "the confrontation between the United States and Russia is preparing a new geopolitical and military reality." In particular, it was noted that for the United States, the Istanbul Canal may eventually become an ideal option for sending as many warships to the Black Sea as they want - in other words, bypassing the Montreux Convention. This process can only be limited by the capabilities of the same Istanbul Canal, if it is put into operation.
As noted in the foreign press, from the emergence of the channel "Russia may lose if it is not introduced as a supplement to the Montreux Convention on the traffic of warships of non-Black Sea states." After all, given the fact that Turkey is a NATO member, there can hardly be doubts that Ankara will prohibit the same US Navy ships from using the channel from the Sea of ​​Marmara to the Black Sea and vice versa.