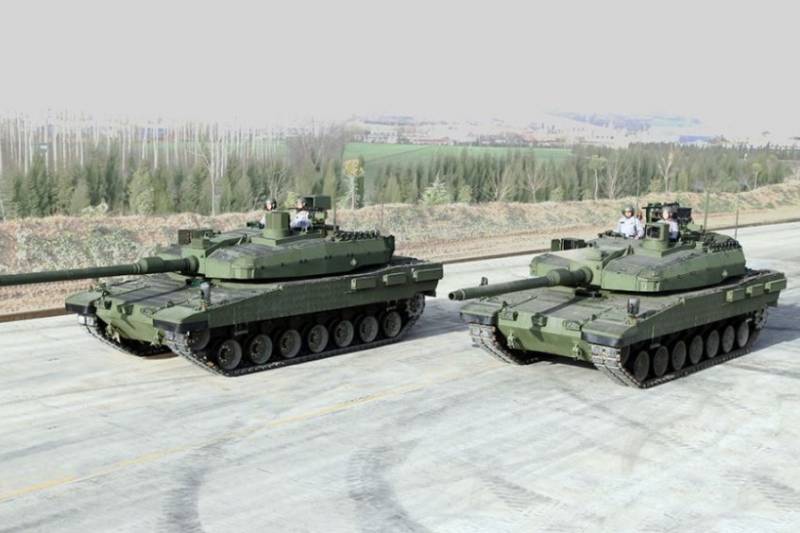 Ankara negotiates with an unnamed foreign state to purchase engines for its main combat
tank
Altay. Thus, the problem with the tank power plant will be solved, and at the same time it will be produced by a local manufacturer.
Ismail Demir, chairman of the Turkish Defense Industry Directorate (SSB), said this in an interview with the Turkish TV channel NTV. Recall that earlier, sanctions were imposed on Demir and the US Directorate headed by him.
Earlier, the head of SSB said that various prototypes of domestically produced engines for the Altay tank and light armored vehicles will be ready this year, although initially the tank will use a power plant purchased abroad. Thus, Turkey is trying to solve the problem with engines for the new tank "Altai".
Prior to this, the Altay prototype was powered by a 1500 hp diesel engine. from the German company MTU Friedrichshafen GmbH. Rheinmetall from Germany has set up a joint venture with a Turkish-Qatari manufacturer of land vehicles to launch the production of armored vehicles, in particular the Altai main battle tank. However, production was halted after Berlin's decision to restrict arms exports to Turkey due to its actions in Syria and the Eastern Mediterranean.
Ankara has problems in the defense sphere not only with the European Union, but also with the United States. Earlier, Washington blocked Turkey's participation in the F-35 fighter program due to its purchase of Russian air defense systems.
Although Ankara does not disclose with whom it is negotiating on tank engines, Defense News, citing sources, reported that Turkey is discussing the possibility of acquiring engines for a tank from the South Korean manufacturer Doosan.