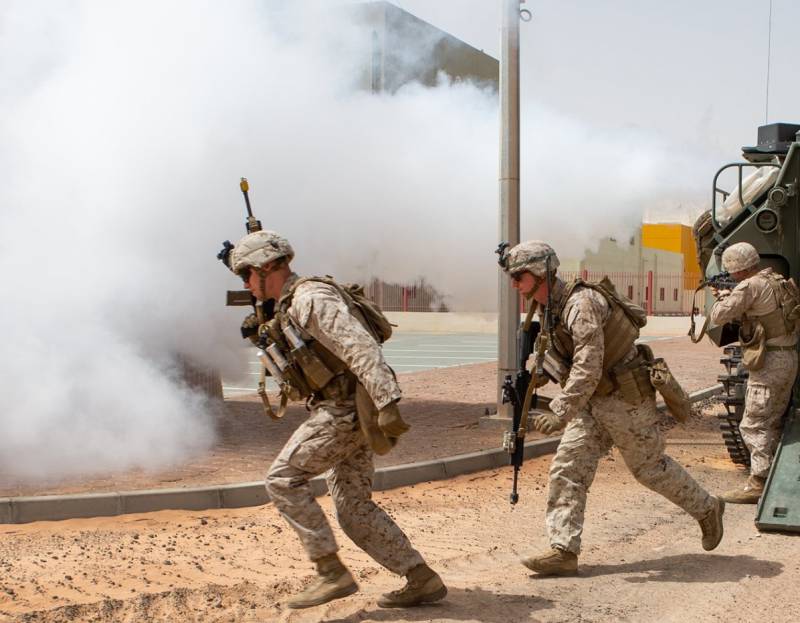 The day before, as reported in the news material "Voennoye Obozreniye", the American military base of Ain al-Assad in Iraq was subjected to rocket fire. Thirteen rockets were fired at this military facility. Representatives of the Iraqi side, whose servicemen serve along with the Americans at the base, said that the attack did not result in major damage.
It has now become known that there is at least one casualty as a result of rocket attacks on the Ain al-Assad base. And the victim of this was an American citizen of contract service. Some details are reported.
So, the Pentagon, confirming the data on the loss of a US citizen, notes that he was in the civil service under a contract with the US Department of Defense. During a rocket attack, he, along with other Americans, hid in a shelter. When the missiles began to explode on the territory of a military facility, the American contractor suffered a heart attack. As a result, he died right in hiding. The question of transporting his body to the USA is being decided.
According to updated information from the Iraqi Defense Ministry, the rocket fire was carried out from a distance of 7-8 km. At the same time, pro-Iranian Shiite detachments are traditionally accused. Such statements have drew criticism from ordinary Americans. In social networks and the blogosphere, the United States wonders why, if the shelling was really carried out from a distance of up to 8 km, missile launchers can be brought so close to a military facility, which is called "one of the safest and most guarded in Iraq", without any special obstacles?