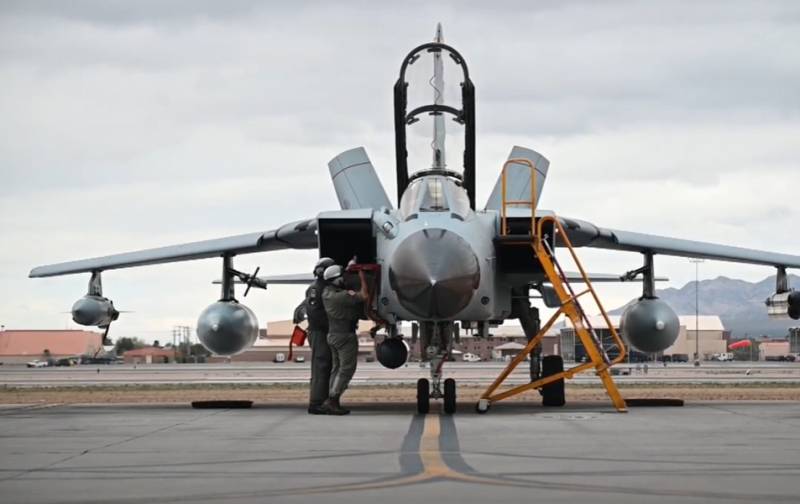 It became known about the incident that occurred with the fighter-bomber of the German Air Force. The Tornado aircraft performed a training flight, during which the pilot was to carry out bombing at the Nordhorn test site, located in the immediate vicinity of the border with the Netherlands.
At a certain stage of the flight, the aircraft, having flown out of the airspace above the range, dropped two
aviation
bombs. Reportedly, we are talking about "bombs for performing training sessions."
Representatives of the service personnel of the Nordhorn test site, as well as the base to which the Tornado is assigned, began to search for the aircraft munitions dropped as a result of mistaken bombing or what was left of them. At the same time, they disseminated an appeal to local residents, so that if "unknown items" were found, they would not be touched or transported, but reported to the police.
Press service of the German Air Force:
No one was injured as a result of the incident, no material damage has been recorded at the moment. We will carry out a procedure to find out the reasons for what happened.
Last year, the German Ministry of Defense made a proposal for the phased replacement of Tornado fighter-bombers with Eurofighter combat aircraft, as well as American-made aircraft. However, until now, the Bundestag (German parliament) cannot decide on the financing of the air force rearmament program, and therefore the pilots continue to use aircraft, many of which are more than 30 years old. According to the current program, the operation of Tornado in Germany (subject to aircraft modernization) is expected until 2025.