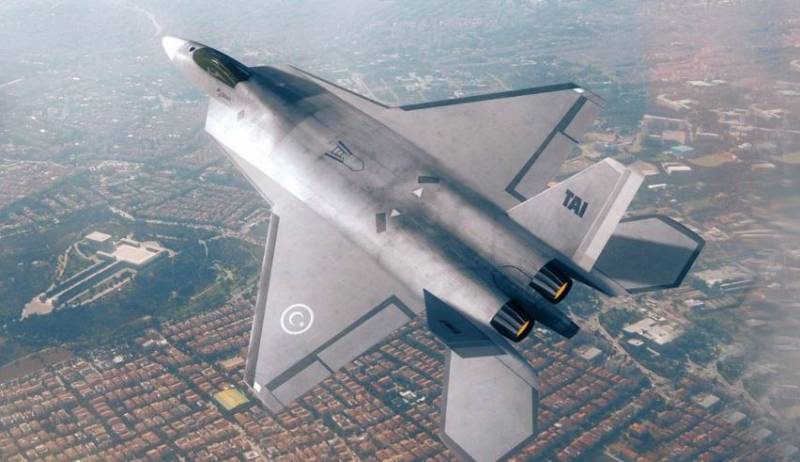 Turkish project TF-X
Against the background of strengthening ties between Turkey and Pakistan, Ankara's opportunities for access to Chinese military technologies are significantly increasing.
Recently, a number of media outlets from Saudi Arabia, Israel and India have noted the rapid change in the strategic landscape in the region. According to the publications, not least the shifts in the balance of power were caused by the sharp rapprochement between Turkey and Pakistan.
Islamabad confidently supported Ankara in the disputes over the gas shelf in the Mediterranean Sea and during last year's events in Karabakh. Turkey, in turn, approves of Pakistan's claims over Kashmir. Both states intend to work closely on the Afghan problem. As observers are sure, the evolution of relations between the two countries is carried out strictly in the military-strategic sphere.
Defense cooperation is the most dynamic element of bilateral relations
- noted the Turkish leader Recep Erdogan.
Islamabad has already purchased 4 MILGEM project corvettes and 30 T-129 ATAK attack helicopters from its partner. The cost of the entire package of orders exceeds $ 3 billion. However, Ankara is going to "squeeze" as much as possible out of cooperation with Islamabad.
As noted in the Indian edition of The Economic Times, Turkey is seeking to establish a joint production of fighters. By gaining access to the "stuffing" of Pakistani JF-17 aircraft, Ankara will eventually use Chinese technologies, which are widely demanded in this aircraft, as well as in the Shahin ballistic missile.
Turkey Expands Hunt for Military Technology Leveraging Pakistan's Ties with China
- are worried in the Indian press, suggesting even in response to create an alliance with Greece.
Turkey is taking confident steps towards achieving its goal of creating a fully independent defense industry
- said in a statement SSB [a kind of Turkish analogue of "Rostec"].
For our part, we note that Ukraine (KAZ,
aviation
и
tank
engines), Israel (UAVs) and the United States (aircraft components). In case of expansion of the deal on the S-400 air defense system, Ankara expects the transfer of a number of competencies for the air defense system from Russia.