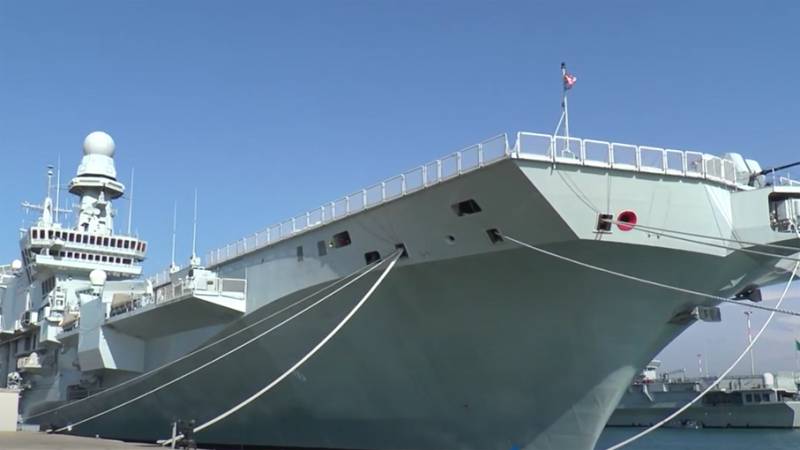 The American fifth-generation F-35B fighters were deployed some time ago for training on the deck of the Italian aircraft carrier Cavour. This is the flagship of the Italian Navy, which was introduced into the
fleet
in 2009, however, at this time, the official Rome was not really able to explain to ordinary Italians for which specific operations the country's Navy was going to use this aircraft-carrying ship. In addition, there were problems with the uncertainty of the composition of the wing. We decided to operate the AV-8B Harrier II vertical takeoff attack aircraft.
For a long time, negotiations were underway with the United States to consider the possibility of supplying F-35B fighters. But unsuccessfully.
Now a pair of fifth-generation fighters from the US Navy have arrived on the Italian aircraft carrier, which has come a long way on its own. The planes were transferred from Patuxent River Base (Maryland).
The test group includes 180 people representing the personnel of the said American base. In total, the tests will last until the end of March.
According to Cavour Commander Giancarlo Chappina, "seeing the 5th generation F-35B fighters on the deck of our ship is a remarkable achievement for all of us."
US Navy Aircraft Carrier Commander:
This is truly an outstanding success, but at the same time a new challenge for the future of the Italian naval
aviation
.
It is known that the aircraft carrier left its home port at the end of January and headed to the Mediterranean Sea, from where after a while it proceeded to the Atlantic Ocean. During the training, the aforementioned Harrier deck attack aircraft were already involved. The aircraft carrier Cavour then made it to the US Navy base in Norfolk. There they discussed all the nuances of training using the F-35B, which will be controlled by the pilots of the US naval aviation. The agreements themselves were reached earlier.