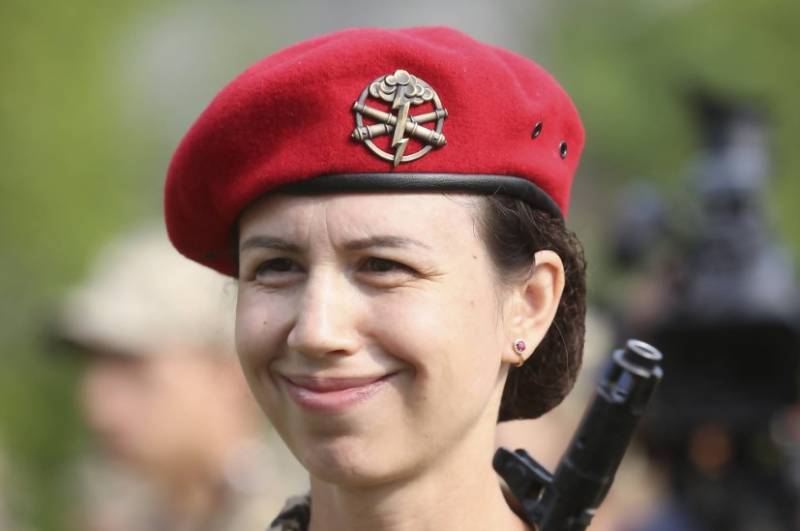 Former parliamentarian of the Verkhovna Rada and "Maidan star" Tatiana Chernovol, as already reported by "VO", called on Ukrainians to prepare for the invasion of Crimea. In Russia, they reacted to the statement of the ex-deputy of the Rada, commenting on her words.
In an interview with the agency's journalists
RIA News
Senator from the Republic of Crimea Sergey Tsekov, who is a member of the Committee on International Affairs, said that an attempt at such an invasion could end in disaster for Ukraine and lead to its final disintegration. Ukraine simply will not survive the war with the Russian Federation over the Crimea.
According to the senator, Tatiana Chernovol often publicly expresses such "inadequate ideas."
Chernovol constantly expressed inadequate ideas. This is an aggressive politician, arranged fights, fights.
- noted Tsekov.
The head of the parliamentary committee of the Republic of Crimea Yuri Gempel considers the idea of ​​this strange woman "madness".
Social networks do not spare epithets for Ukrainian politicians who continue to dream of either returning Crimea or fighting against Russia. In the best case for Ukrainian politicians, Ukrainian users themselves (fortunately, there are many adequate ones) advised them to make an appointment with a doctor. It is also believed that the more people in Kiev talk about the war for Crimea, the less chance they have to gain at least some respect (if at all possible) from the Crimeans. Ms. Chernovol, who called to prepare for the "military operation to seize Crimea", was asked to show her, "get off the couch and go to the military registration and enlistment office."
From the comments of users in the Russian Federation:
Where were these figures in 2014? And now they are going to fight.