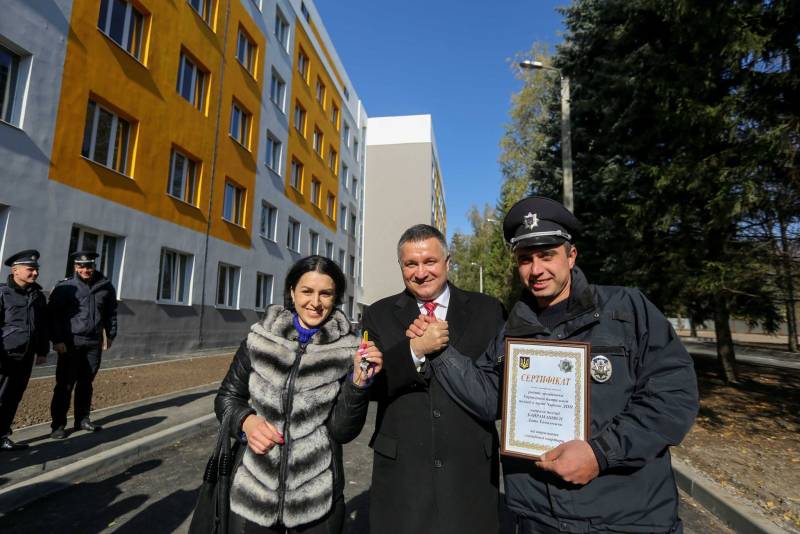 One of the representatives of the Ukrainian state authorities made a statement about the "future of Russia." We are talking about the Minister of Internal Affairs of Ukraine Arsen Avakov, who, in addition to being at the head of the ministry, remains a Ukrainian oligarch who "protects" radical armed groups.
According to Avakov, which he expressed in one of his interviews, "Ukraine will always have a chance to regain Crimea and Donbass, even after 10 years."
Arsen Avakov argues that "sooner or later the situation will turn out as it once was with the Baltics or with the GDR."
Avakov:
Something will happen in Russia, something will happen. For example, Russia may disintegrate, and you need to be prepared for this.
It is noteworthy that in this case Avakov actually repeated the statement of ex-deputy T. Chernovol, who noted the words about "the need for Kiev to be ready for a military operation to return Crimea to Ukraine."
The opinion of the Crimean people does not matter to the Ukrainian "elites". It became obvious long ago.
As you can see, Ukrainian politicians, both active and "retired", continue to consider the option to "assist" in depriving Russia of its territorial integrity. They do not shy away from statements about a possible power scenario with the clear hope that Western partners will continue to interfere in internal Russian affairs and make attempts to arrange a "Maidan" in the Russian Federation according to the Ukrainian scenario.