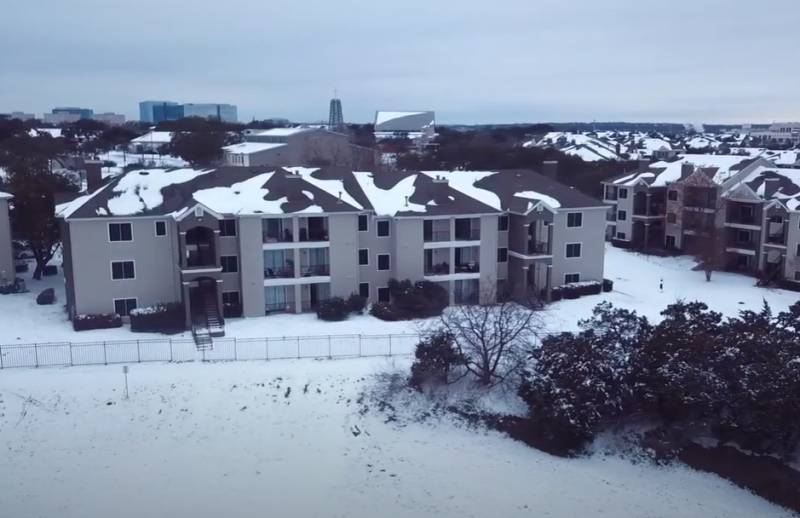 American analysts Laura De Nardis and Gordon Goldstein published a material that raised the vulnerability issues of one of the richest and largest US states - Texas. The material says that the state's infrastructure, which provided the basic needs of millions of its inhabitants (from providing light and heat to servicing transport) "suddenly ceased to function."
From the material:
Hundreds of thousands of Americans are facing the worst crisis in their lives. The snow storm completely destroyed the idea of ​​the possibility of the safe functioning of life support systems.
In their reflections, De Nardis and Goldstein come to the conclusion that this time they managed to avoid much more serious problems associated with power outages. It is noted that the bet exclusively on "green energy" can lead to the shutdown of the Internet, which "is associated with new risks in terms of cybersecurity." Additional vulnerabilities for penetration of strategically important infrastructure objects into the network may appear.
From an article by analysts in the US:
Government measures to protect Texas power grids, the Internet in this state are either very scarce or they are completely absent. There is no analysis of how to act in such an environment at all. At the same time, we are talking about the introduction of the 5G system and the Internet of Things.
It is noted that the failure that occurred has already demonstrated that "these networks can collapse in an instant."
De Nardis and Goldstein remind that electricity is not only light and heat in homes, but also the work of household appliances. It also includes thousands of devices and critical infrastructure objects connected to the Internet and power grids - medical facilities, public transport, airports, mining facilities, military facilities.
In the material of the observers it is said that the topic of "Chinese cyber espionage" is constantly raised in the country, but at the same time the authorities are actually doing nothing to achieve basic security in relation to power supply networks. It is noted that in this case we are talking about a natural phenomenon that caused a collapse in a huge state, but there may be "anthropogenic cyber interference".
If nature could shut down the state's infrastructure, so can a cyberattack.
An example is given of the action of the destructive Mirai botnet, which destroyed the websites of large companies, including the energy sector.
A snowstorm in Texas showed that the United States is not ready to fully defend against possible cyber threats,
analysts summarize.