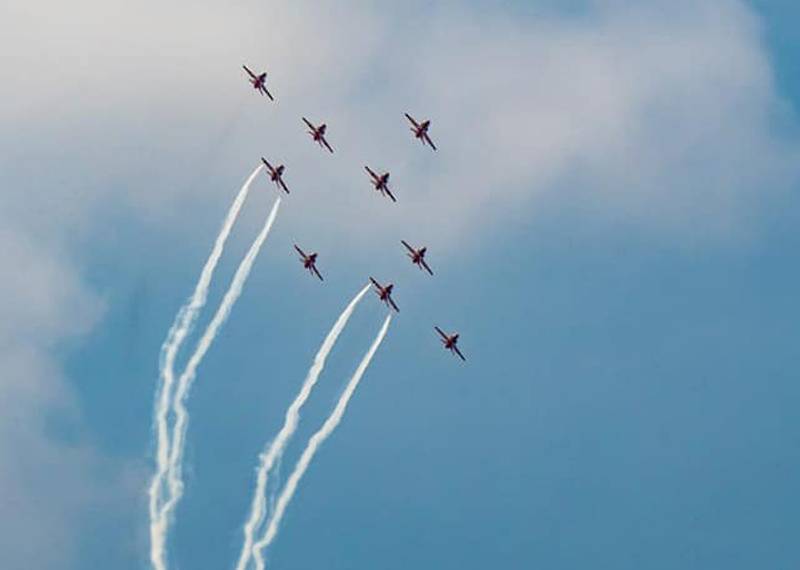 Retired Indian officers discuss the country's festive events over the weekend, which related to the "anniversary of the victory in Balakot." We are talking about the events 2 years ago, when first Indian Air Force planes attacked Pakistani territory, indicating that a terrorist camp in Balakot was attacked, and then the Pakistani Air Force tried to conduct an operation over Indian territory. Then India lost the MiG-21, whose pilot ejected and was captured. Also among the losses is one of the Indian Air Force helicopters. In New Delhi, they said that the F-16 of the Pakistani Air Force was also shot down, which Pakistan itself continues to deny.
The Wire provides the opinion of a retired Indian Air Force colonel (not named). The officer says that the pompous events to celebrate those events "look meaningless and even unjustified, as today difficult negotiations with Pakistan continue, aimed at de-escalation in bilateral relations."
From the material:
We are celebrating the attack on Balakot, but this will only intensify the contradictions between our powers, which possess nuclear
weapons
.
The material also cites other statements by retired officers of the Indian Armed Forces, who, as it turned out, are not at all thrilled that the authorities have decided to celebrate the events of 2019.
From Indian columnist Rahul Bedi, citing an unnamed retired Indian Air Force Lieutenant Colonel:
We know about the success in Balakot. But there is no need to exalt oneself so publicly. It would be better if the enemy underestimated us.
The officer continued:
We must be soft, but we must have a club in our hands. And all these attempts to portray us as invincible macho look unnatural.
The material also notes that there are those who generally question the effectiveness of strikes on Balakot. Indeed, the network has repeatedly published photos showing that the funnels from the use
aviation
ammunition is located mainly 150-200 m from the infrastructure that was designated as the infrastructure of the militants on Pakistani territory. However, the Indian command asserted then and still maintains that the operation was successful.