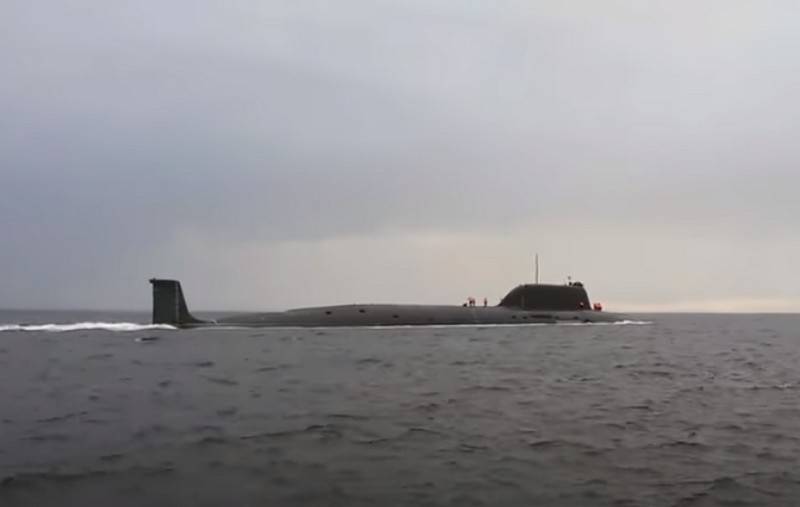 Transfer time
the fleet
the head "Ash-M" was moved again. The multipurpose nuclear submarine "Kazan" of project 885M will be handed over to the customer in May-June this year.
It is reported
TASS
with reference to a source in the DIC.
According to the source, before the transfer, it is planned to make another checkout to the sea, after which all units and mechanisms will be revised. Then the submarine will be included in the Russian Navy. At the same time, he specified that the Kazan nuclear submarine had completed the program of launches of the Kalibr and Onyx cruise missiles, and no other launches were planned.
The transfer of "Kazan" to the fleet is expected in May-June this year
- said the source.
Earlier, a number of sources in the Ministry of Defense and in the OPK reported that the Kazan submarine had passed all the necessary tests and would be handed over to the fleet in the first quarter of this year, and the head of the USC, Alexei Rakhmanov, promised to hand over the submarine to the customer at the end of February.
Initially, the submarine was supposed to join the Navy by the end of 2019, but many problems and shortcomings were revealed during the tests, after which the Kazan was sent to Sevmash for revision. After eliminating the shortcomings, the submarine continued to undergo protracted tests, which ended only at the end of December 2020.
The Kazan nuclear submarine, the first multipurpose nuclear submarine of the improved project 885M (Yasen-M), was launched on March 31, 2017. Compared with the project "885" Ash ", the new submarine received many improvements and new systems that were not used on submarines earlier. Submarines of the" Yasen-M "project have a displacement of 13800 tons, immersion depth - 520 meters, crew - 64 people, autonomy - 100 days, submerged speed - 31 knots In service are mines, torpedoes 533 mm, cruise missiles "Caliber" and "Onyx", possibly - "hypersonic" Zircon ", since the nuclear submarine" Severodvinsk "of the" Ash "project is involved in the test program of this hypersonic missile ".