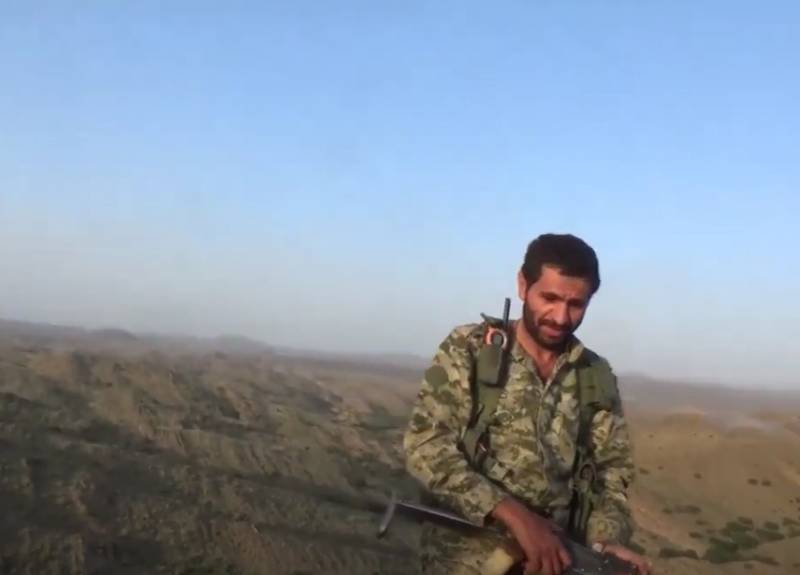 The illustrative photo shows a representative of one of the Houthi detachments
Saudi news sources report that a missile attack was launched on the city of Jizan from the territory of neighboring Yemen. This city of 120 is located in a border province and has been repeatedly subjected to various shelling and attacks, including drone attacks.
Colonel of the Saudi army Mohammed al-Hamdi announced that the missile was fired by the Houthis, an armed group operating in Yemeni territory. Occasionally, individual Houthi detachments make their way into Saudi territory and carry out attacks on military patrols and border outposts.
Colonel Al-Hamdi:
We received information from local civilian authorities that Jizan came under rocket fire. A rocket was fired. Arriving at the scene, the military found fragments of ammunition, which exploded right on one of the streets.
According to the latest data, five people received shrapnel wounds of varying severity. At the same time, it was noted that among them there are two citizens of Yemen. All victims were sent to the hospital.
Saudi Colonel:
The shelling damaged two houses, a local shop and several cars.
The Saudi Arabian missile defense system, which is based primarily on American complexes, turned out to be powerless against a missile fired by the Houthis, and once again.