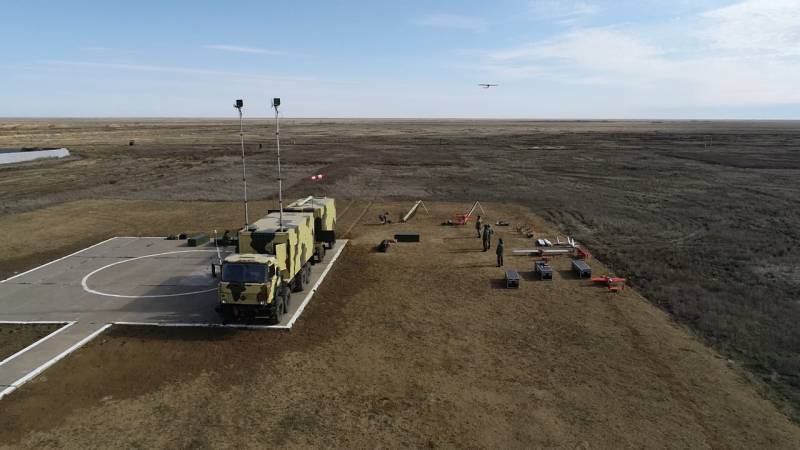 Earlier, Fanil Ziyatdinov, General Director of the Izhevsk Electromechanical Plant "Kupol", (the developer of the UMTK "Adjutant"), said that even before the complex was adopted by the Russian army, the foreign military leadership showed interest in it, adding: contract for the supply of UMTK "Adjutant" with one of the foreign customers. " Fanil Ziyatdinov also said that at the beginning of 2021 it is planned to complete the R&D project for Adjutant, and preparations for its serial production have been underway since last year, both at IEMZ Kupol and at related enterprises.
MTC Adjutant was developed by JSC IEMZ Kupol jointly with JSC Concern EKR Almaz-Antey on an initiative basis, but in close cooperation with specialists from the Ministry of Defense of the Russian Federation and according to its terms of reference. The complex is designed to train anti-aircraft crews of the entire spectrum of existing air defense systems, from long-range air defense systems to portable and artillery systems. It allows anti-aircraft gunners, in a training mode, to get acquainted with a wide range of targets, the maximum possible identity with modern and promising air attack weapons. "Adjutant" is capable of creating a complex target environment with a combination of various simulators of modern air attack weapons for a wide range of available and future air defense systems. [/ quote]
The complex implements a number of ideas that make it relevant not only at the present stage of development of air defense and air defense systems, but also for the future. (
interview with I. Ivanov
)
By the beginning of this year, the complex had already taken part in a large number of measures to increase the combat capability of the Russian air defense forces. The "Adjutant" created a target environment during exercises and tests of practically all air defense systems in service with the Russian Army, including the newest S-300V4 air defense systems and the Tor-M2DT air defense system. Also, in difficult climatic conditions, a demonstration of the complex was held in the Republic of Kazakhstan. During the past tests, exercises and demonstration shows, the UMTK "Adjutant" fully confirmed both the stated performance characteristics and the correctness of the very concept of the complex. The adoption of the Adjutant UMTK will provide the Russian army and the armies of the allied countries with a modern, economical and highly effective means of preparing and training air defense calculations.