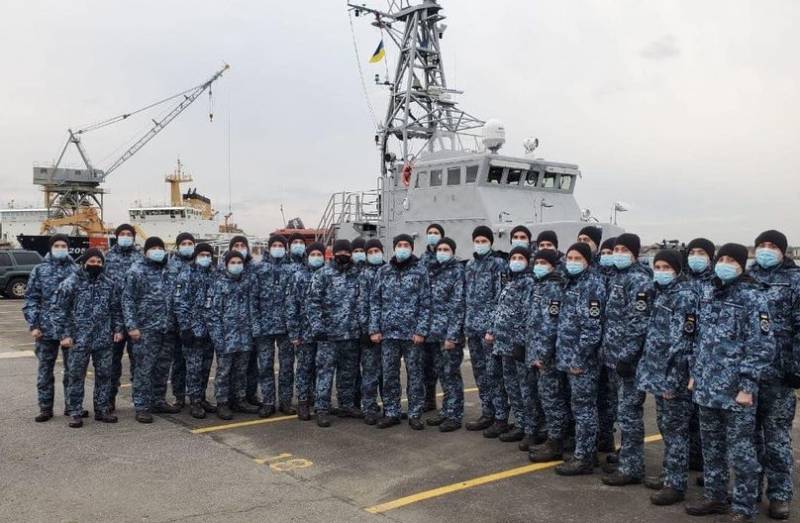 In 2020, US military supplies to Ukraine amounted to $ 250 million, and by March of this year, their volume - half of this amount - $ 125 million.
In previous periods, if you count from 2016, Kiev consistently received from the United States
weapons
, military equipment and equipment worth from 200 to 272 million dollars a year. Of course, these amounts cannot be compared with military supplies, say, to Israel or Saudi Arabia, where the bill goes to tens of billions of dollars, but for the Ukrainian budget 250 million a year is solid money. And if we take into account the entire period from 2016, then a total of $ 1,5 billion will accumulate. The amount is considerable. So what was supplied with this money for the Armed Forces of Ukraine? Is it worth it?
Ukraine and American military aid
Of course, part of the American military supplies goes, as it were, free of charge or for symbolic money, but the other part goes at clearly inflated prices. In addition, products are often supplied that were created back in the 70s and 80s of the last century, so it is not clear what these supplies are in essence. What is it - the help of the Ukrainian army or the disposal of its spent American "trash" ...
It is quite possible that instead of purchasing American products, Kiev could find alternative options that would help it strengthen its military power cheaper and more efficiently. This can be, for example, setting up our own production, purchasing military products from other suppliers and modernizing equipment already in service on our own.
On the other hand, the issue of the amount of supplies for half a billion annually was initially discussed, but they decided to stop at 250 million dollars.
Of course, none of the Ukrainian officials will even hint at the inexpediency of some supplies of weapons and equipment from the United States. Kiev can only express "sincere gratitude" to Washington for its help in the fight against "Russian aggression." And no one has canceled the corruption component there either and is clearly not going to.
Lethal weapon for Ukraine
It should be noted that most of the American military products are not lethal weapons. For example, of the $ 2019 million planned for 250 deliveries, US-made lethal weapons accounted for $ 50 million. Moreover, Kiev presents it as a great victory. Suffice it to recall how much noise there was in the Ukrainian press about the supply of American Javelin ATGMs to Ukraine.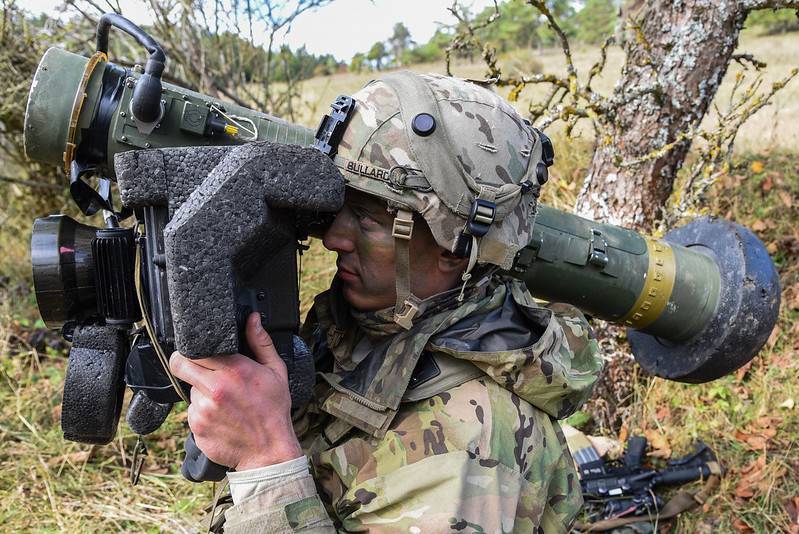 It is possible that Ukraine has to purchase certain types of weapons exclusively from NATO countries, since Kiev simply cannot refuse Washington. For example, in 2018, on the Ukrainian TV channel UA: TV, information flashed about a possible purchase of Canadian sniper rifles for the Armed Forces of Ukraine, but after that they somehow stopped talking about it. But it is known that the Ukrainian military use American Barrett rifles.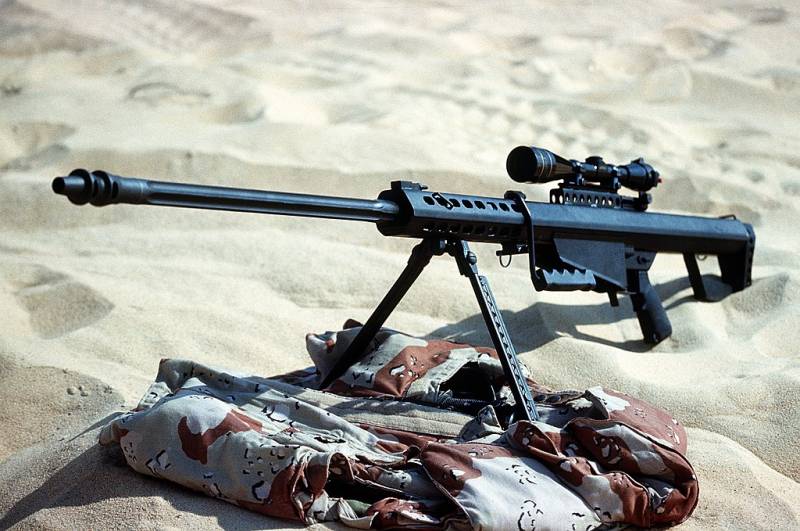 At the same time, supplies of lethal weapons and ammunition from Poland, the Czech Republic or Lithuania, which are no less significant than supplies from the United States, are proceeding calmly, without unnecessary noise and pomp.
It is no secret that the lion's share of the armaments of the Armed Forces of Ukraine are of the Soviet model. They were made either in the USSR, or after its collapse, but using the same technologies. The Ukrainian Armed Forces still uses Soviet shells, mines and cartridges from their own or Eastern European warehouses. Ukraine has not yet managed to establish its full-fledged production of ammunition of normal quality and in sufficient quantity. The United States and NATO are in no hurry to help Kiev solve this problem.
Americans don't need a strong Ukrainian army
One gets the impression that by supplying weapons and equipment to Ukraine, the United States is not trying to strengthen the combat capability of the Armed Forces of Ukraine, but is simply solving completely different tasks. One of them is PR in terms of statements about "democratic support for Ukraine." If only the project called "anti-Russia" continued to operate, but the US also does not intend to arm Ukraine to the teeth. Used rubber boats, decommissioned boats, dressing materials, walkie-talkies are enough, as they say in Washington.
It seems that the United States is not interested in the ongoing sluggish conflict in the Donbas escalating into a large-scale, but short-term (for obvious reasons) military clash. Washington, if it needs it, could well strengthen the Armed Forces by investing money in their modernization and training. But he doesn't. More precisely, he pretends that he is very seriously busy with this.
Of course, the factor that the level of corruption in Ukraine, as already noted, is very high also plays a role. And investing in a corrupt country is almost the same as throwing it away. But it's not only that. The reason, perhaps, is that the United States is still satisfied with such a balance of power in the region, and they do not want to change it.
The aforementioned American supplies for the Ukrainian Navy can also serve as an illustration of this.
United States and Navy of the Armed Forces
Washington paid particular attention to the Ukrainian Navy after a provocation staged by Ukrainian sailors in the Kerch Strait in November 2018.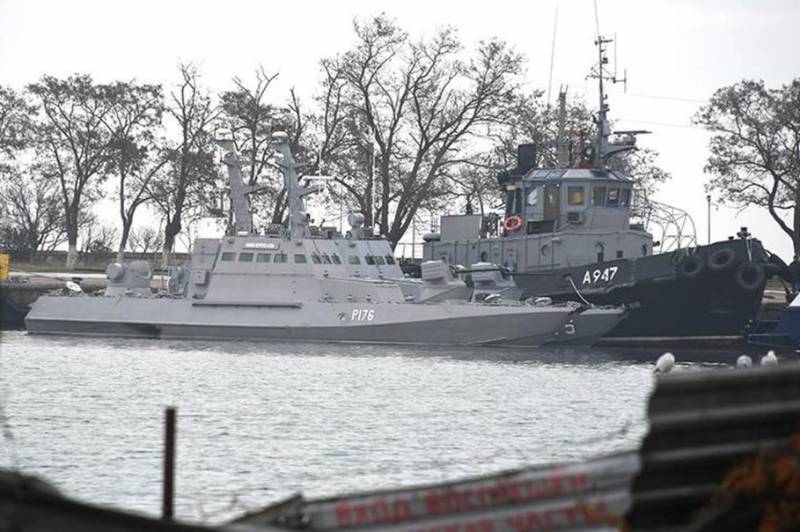 Actually, decommissioned boats of the Island type of its Coast Guard, built in the late 80s and early 90s, he began to deliver to Kiev even a little earlier. But last summer, the US State Department approved the delivery of 16 modern Mark VI boats and other products worth $ 600 million, more than double the average annual military supply. This transaction is considered the largest in the entire
history
military-technical cooperation between Kiev and Washington. The boats are modernly equipped and entered the US Navy in 2016. They are designed to patrol river and coastal sea areas.
When deciding to supply these boats to Kiev, the US Department of Defense noted that it would help Ukraine better defend its territorial waters, but would not change the military balance in the area.
Earlier, shortly before the incident off the coast of Crimea, the United States offered Kiev to acquire two old frigates of the Oliver Hazard Perry class, which were included in the Surplus Property program. In other words, they can no longer be used, there is nowhere to throw away, and it is expensive to recycle. It is not hard to guess that Washington's proposal has nothing to do with its concern for Ukraine's defenses.
By the way, at one time the Ukrainian SSR was one of the leaders in shipbuilding, moreover, in the world. Various types of warships were built in the republic, including aircraft-carrying cruisers. And if the United States were really concerned about strengthening the military power of Ukraine, in particular at sea, it would not supply its new and decommissioned products, but would help restore the shipbuilding industry.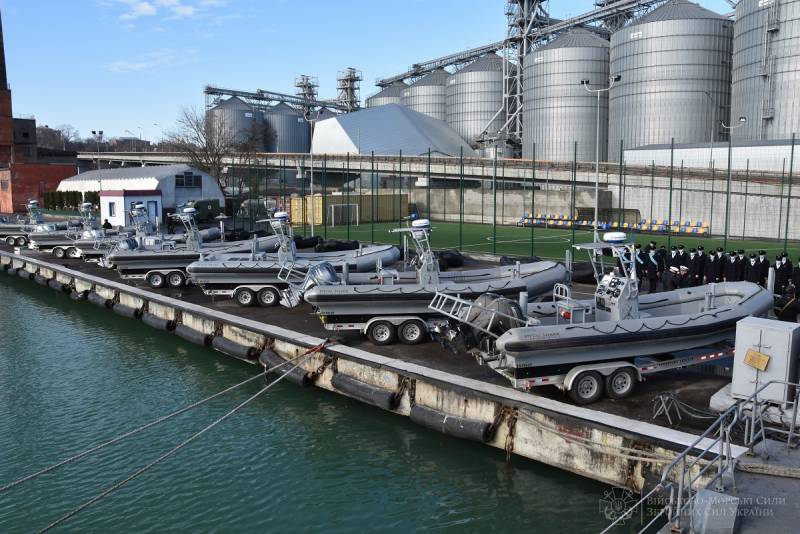 It turns out that Kiev buys from the United States not what it needs, but what the Americans need to sell. Indeed, instead of colossal spending on American boats, they could invest in the restoration and development of the once powerful Ukrainian military-industrial complex, modernization of the still Soviet military equipment.
But, on the other hand, for the same Donbass it is good that this is not being done. After all, after 2014, Ukraine has become a quasi-state from which you can expect anything.