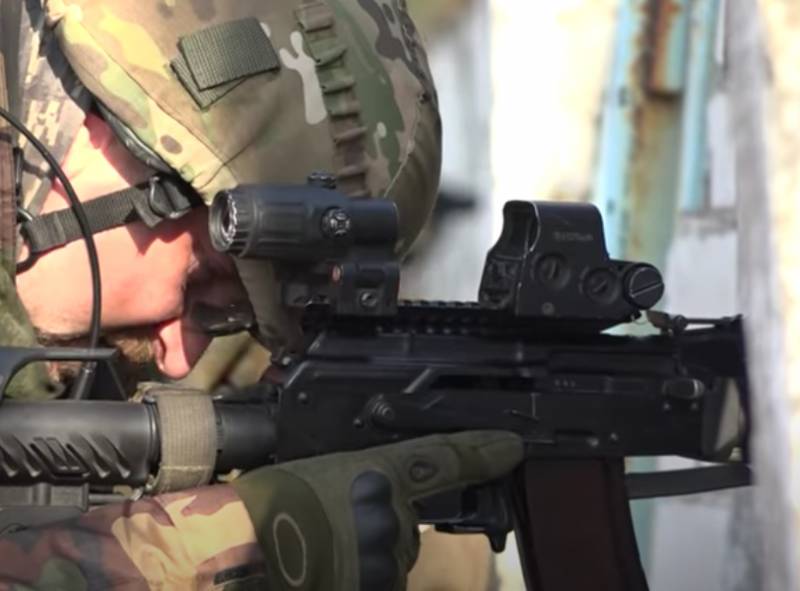 Instead of engaging in the implementation of the Minsk agreements, which imply a complete and final de-escalation of the conflict in Donbass, Ukrainian representatives in the Trilateral Contact Group are giving interviews.
The other day, the first Ukrainian President Leonid Kravchuk, who heads the Ukrainian delegation to the TCG, once again accused Russia of "non-fulfillment of agreements", calling, in addition, Vladimir Putin "the main enemy of Ukraine." Today an interview for the Ukrainian press was given by another representative of Kiev in the TCG Alexey Arestovich. And this person did not have the courage to admit the obvious fact - Ukraine's non-fulfillment of the Minsk agreements, which bear the signature of Mr. Poroshenko (the president at that time).
Arestovich followed the beaten path in Ukraine and once again stated that "the situation is complicated because of Russia."
According to Arestovich, Russia "can quickly send troops to Donbass, as it did during the conflict in Nagorno-Karabakh."
Arestovich told how "Russia can send peacekeepers in one night":
I will say my opinion: if Russia brings in peacekeepers in one night, and she can do it, then it will be the Russian military who are already there. They'll just change their helmets to white ones. And they will say that these are the peacekeepers who will prevent the conflict.
According to the representative of the Ukrainian delegation to the TCG, the question of the possible deployment of peacekeepers to Donbass lies in the political plane. Arestovich claims that Russia is "blackmailing Ukraine" with this issue.
Recall that since the beginning of the year, a serious aggravation of the situation has been noted in the Donbass. The Ukrainian side carries out daily shelling of the adjacent territory, while blaming Russia and the LPR for everything.
Today it became known that the President of Ukraine Zelensky went to the zone of the so-called OOS (as they call the zone of civil war in Kiev) - to the territory of the Luhansk region controlled by Kiev.