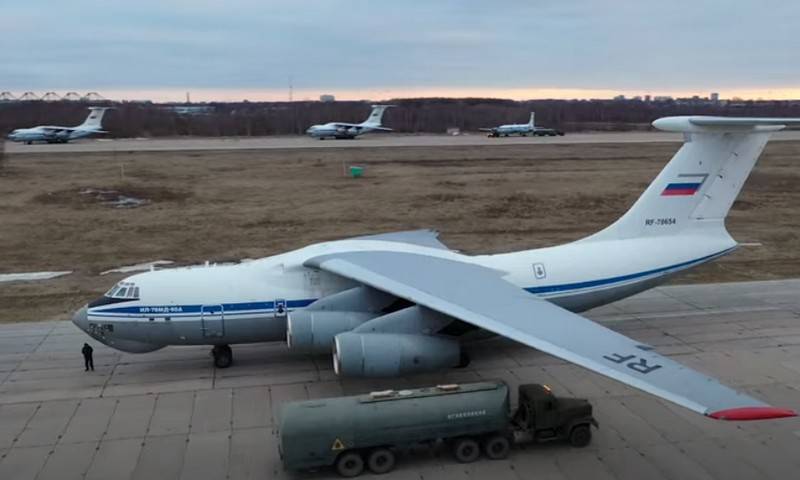 The Russian Ministry of Defense will receive five new Il-2021MD-76A heavy military transport aircraft in 90. This was stated by Defense Minister Sergei Shoigu during his visit to the Aviastar-SP enterprise in Ulyanovsk.
In 2020, we received three aircraft, and we plan for 2021 - five aircraft. In the future, it is necessary to reach the level of 10 aircraft per year
- the minister said.
According to Shoigu, in the future, the production of new and modernized Il-76MD-90A aircraft must be increased to 20 aircraft per year, so that by 2030 their number will exceed 250 units. The minister stressed that the task is not easy.
This is not an easy task. Today we will hear how it will be solved
- said the minister before a meeting with the leadership of Aviastar-SP.
Note that the delivery of the Il-76MD-90A is delayed. In May 2020, the Ministry of Defense renegotiated a contract for the supply of Il-76MD-90A with Aviastar-SP JSC on new terms. Under the new conditions, under the old contract in 2012, the plant will now commission a total of 13 Il-76MD-90A aircraft, and from 2021 a new contract for the supply of 2028 such aircraft will come into force until 14.
The heavy military transport IL-76MD-90A is a profound modernization of the IL-76MD aircraft. The new IL-76MD-90A, unlike the drill IL-76MD, is equipped with PS-90A-76 engines with a thrust of up to 14,5 tons instead of the "standard" D-30KP2 with a thrust of up to 12 tons. The aircraft received a new wing and a "glass" cockpit: the gauges were replaced by instruments with LCD displays. At IL-76MD-90A, the carrying capacity increased to 60 tons and the range of delivery of troops and cargo - up to 5000 km.