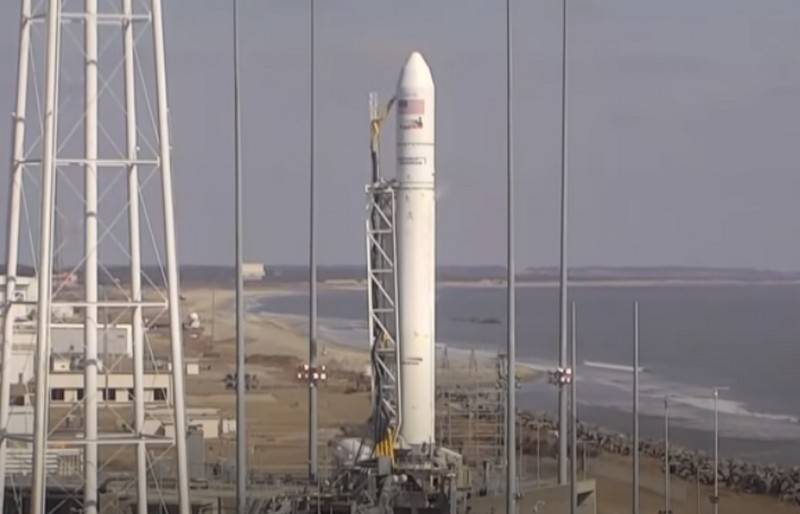 The United States intends to conduct a series of tests for the American missile defense system on board the ISS. According to the American specialized site spacenews.com., The station will test new equipment for tracking the launches of hypersonic missiles.
According to the plans of the US Space Development Agency, the Prototype Infrared Payload equipment operating in the infrared range will be delivered on board the ISS, with the help of which a number of tests will be carried out. The equipment will be aboard Northrop Grumman's US cargo spacecraft Cygnus, which is due to dock with the space station in July this year.
Details of the upcoming tests are not given, it is known that the experiments will be carried out by American astronauts while the cargo ship is on the ISS for three months. Whether the equipment will be transferred to the station itself is not reported. Northrop Grumman has already raised $ 13,8 million to get the required equipment into orbit.
The purpose of the experiment at the US Space Development Agency is called obtaining the data necessary for the development of sensors capable of detecting launches of hypersonic and ballistic missiles.
In the future, the new detection equipment is planned to be placed on the American low-orbit satellites for warning missile attacks. The development should appear in orbit as early as 2023. It clarifies that the Pentagon has satellites capable of detecting missiles from geostationary orbit, but needs to develop algorithms for detecting hypersonic missiles from low Earth orbit.