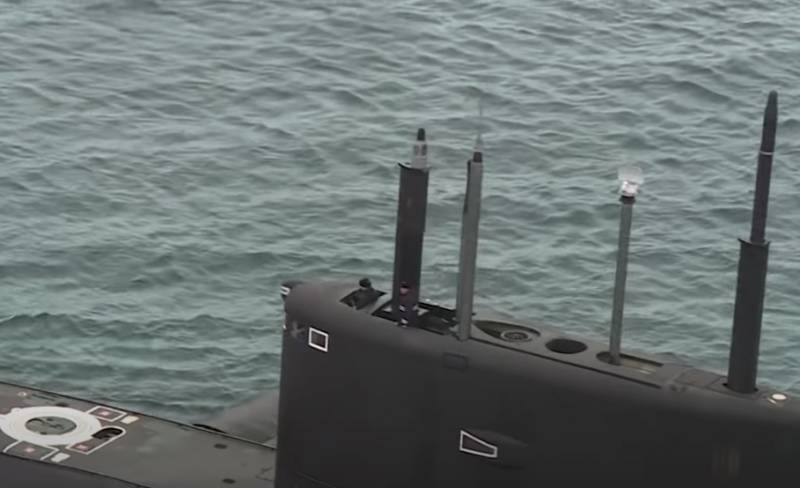 "All our sailors are proud of the mission that was received from the command." This statement was made by the commander of the British warship Mercey, William Edward Bannon, who bears the rank of lieutenant commander. This statement is connected with the fact that the patrol ship P283 Mercey of the Royal British Navy was sent to escort the Russian submarine, which was passing through the English Channel at that time.
According to British press reports, the patrol crew received a command from the command "to monitor the Russian diesel-electric submarine."
William Edward-Bannon:
We have completed the task, ensuring the protection of our national interests. The tracking of the Russian submarine was the culmination of a series of patrols we conducted.
It turned out that we are talking about the transition of the diesel-electric submarine "Rostov-on-Don", which is part of the Black Sea Fleet of the Russian Federation, from the Baltic Sea to the Mediterranean. At the same time, the submarine was not going to hide from anyone while passing the English Channel. In this regard, the statements that the "tracking" command was carried out, and even became a source of pride for the sailors of the British warship, look very strange.
Lieutenant Commander of the British Navy:
You never know what might await you on patrol. But we have an amazing team, every sailor can always rely on.
Noteworthy is the fact that the British command sent the same ship Mercey to "track" the diesel-electric submarine "Rostov-on-Don", when the submarine in the fall of 2020 followed from the Mediterranean Sea to the Baltic through the English Channel.