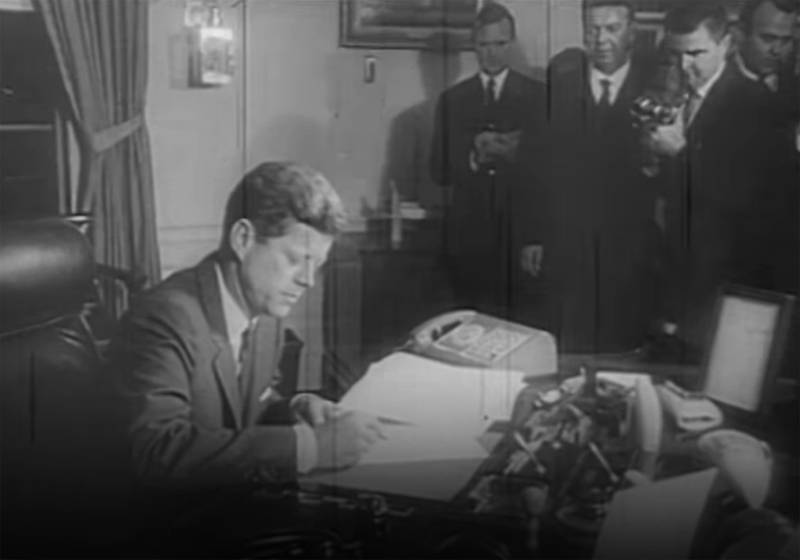 With all the US attacks against the Soviet Union, with all the countless American claims against the Soviet government, no one in the United States during the Soviet era, during the Cold War, had the idea to accuse our country, the "omnipresent KGB, of the assassination of President John F. Kennedy. And now - "it happened."
The Soviet Union has not been on the world map for almost 30 years, but this country still haunts individual overseas leaders. A few days ago, the former director of the US Central Intelligence Agency James Woolsey "found the strength" and blamed the death of Kennedy on the 1st Secretary of the CPSU Central Committee Nikita Khrushchev. The 79-year-old Mr. Woolsey, who clearly decided to earn extra money while retiring, expounds his inventions in the book "Operation Dragon: The Kremlin's Secret War Against America." It is noteworthy that Wolsey "appointed" a retired Romanian general as his co-author, who was allegedly informed about the "operation against Kennedy and his removal."
About how the CIA waged secret wars against the USSR and how it is waging them against Russia, Woolsey could have told much more, but for this, the pensioner's colleagues would certainly not have praised the pensioner. That is why I chose the "hot topic". And the CIA tried to shield it, and hang all the blame on the main geopolitical rival.
Well, now, after the publications of the ex-director of the CIA, the United States has a "new reason" for sanctions against Russia. And who is there in the United States at all will discuss that this is sheer absurdity.
Mikhail Leontyev's comment in the program "However":