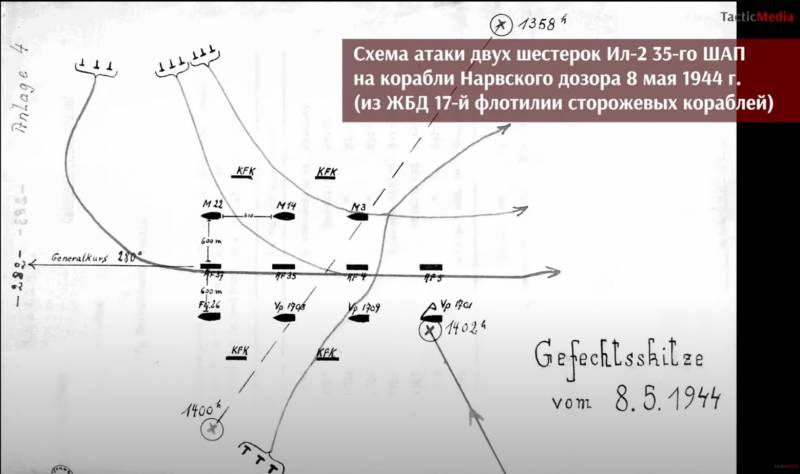 In the spring and summer of 1944, the Red Army advanced on all fronts. Even the blockade of Leningrad had already been completely broken, and the city began to revive again.
But the Baltic Fleet, which possesses the most powerful ships, was still locked up in Kronstadt, unable to enter the Baltic Sea.
The fact is that the Germans, not without reason fearing the actions of our submarines on communications, very efficiently blocked the Gulf of Finland with mines. And to prevent our trawling, a patrol was posted from among the ships of the Kringsmarine.
And it so happened that the large ships of the Baltic
fleet
could not approach the Siegel barrier because of the untouched canal. And the boats, which were originally supposed to remove mines, were driven off by the fire of enemy ships.
Therefore, I went
aviation
.
From March to May, the aircraft of the Baltic Fleet performed nearly two thousand sorties. At the same time, they lost 62 of their devices. But they could not inflict significant losses on the Germans. Our pilots lacked skill. And the German order of ships even deserved the name "bewitched".
Alas, the victory was not easy.
It had to be obtained at a high price. Including at the cost of your own life.
Feat
On May 8, 1944, during the attack of this order, a ram of an enemy ship by our attack aircraft, fully confirmed by German documents, occurred.
On this day, two Il-2 aircraft did not return from the sortie.
One is a two-seater, piloted by junior lieutenant Anatoly Anatolyevich Gavrilov. Born in 1923. In the spacecraft since 1940. And the shooter was junior sergeant Tsykunov Grigory Efimovich.
The other is a single one, which was run by junior lieutenant Alexander Timofeevich Grinchenko. Born in 1923.
Both pilots had the Order of the Battle Red Banner.
Which of them rammed is still unknown. But the feat itself is described in great detail in the war log by a German officer.
As a result of the ram, the German minesweeper FAU-1701 was sunk.
Now this ship has been found. And parts of the IL-2 were found on it.
It is quite possible that soon we will know for sure the name of the one who performed this feat.
Below is a story about these events by the historian Miroslav Morozov.