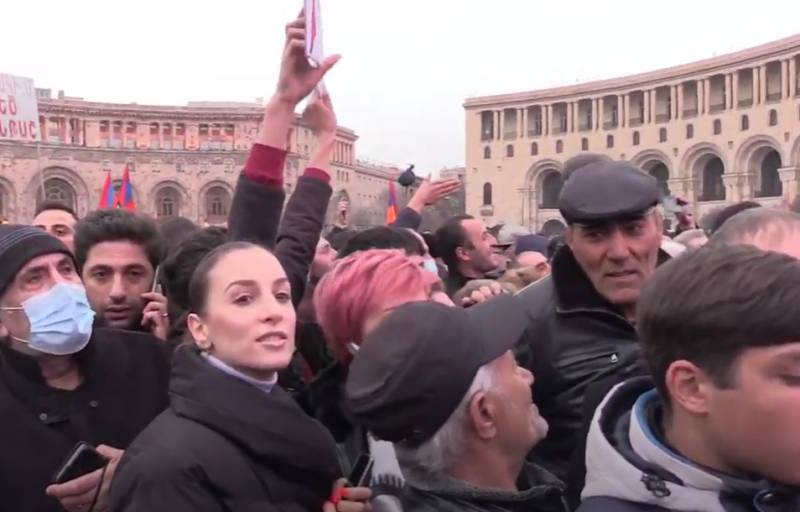 A large-scale rally was held on Baghramyan Avenue in the capital of Armenia, where the building of the country's parliament is located, demanding the resignation of the current Prime Minister Nikol Pashinyan. The event was organized by the Movement to Save the Motherland.
The protesters support the General Staff of the Armed Forces of Armenia, the chief of which is also a supporter of the resignation of the head of government. The rally is attended by the slogans "Armenia without Pashinyan", the protesters call him a traitor to the Motherland who surrendered Karabakh.
Earlier, several dozen opposition activists broke into the building in the center of the capital, where the administration of the central district is located. They claim that lists of protesters are being drawn up here.
We warn you: Nichol will run away and you will answer before the law.
- protesters told officials.
The protesters chanted slogans in support of the army and demanded Pashinyan's resignation. Soon they left the administration building and went to the parliament on Baghramyan Avenue to participate in the rally.
Rallies against Pashinyan and in his support began in the country, when the General Staff of the Armenian Armed Forces demanded the resignation of the Prime Minister, which the latter regarded as an attempt at a military coup.