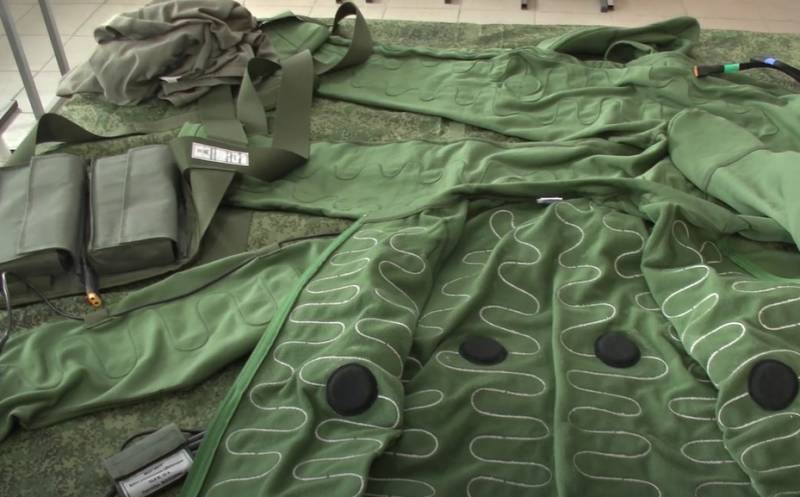 The Ministry of Defense demonstrated tests of the latest domestic army equipment with autonomous electric heating. The tests, as noted, were carried out in the Central Military District (Central Military District).
On the footage, which was presented by the country's main defense department, one can see that heating elements pass through the fabric of the outfit. Heating is carried out by converting electrical energy into heat. The system is "powered" by a rechargeable battery, which can also be seen in the footage at the moment when a soldier puts on the latest equipment. A small battery is attached to the suit with a special Velcro strap. In addition to the underwear, the fighter's outfit also includes peculiar socks.
Heating can be turned on while directly in the cold. For this, a heating control system with three buttons is provided, which can be easily pressed even in severe frost.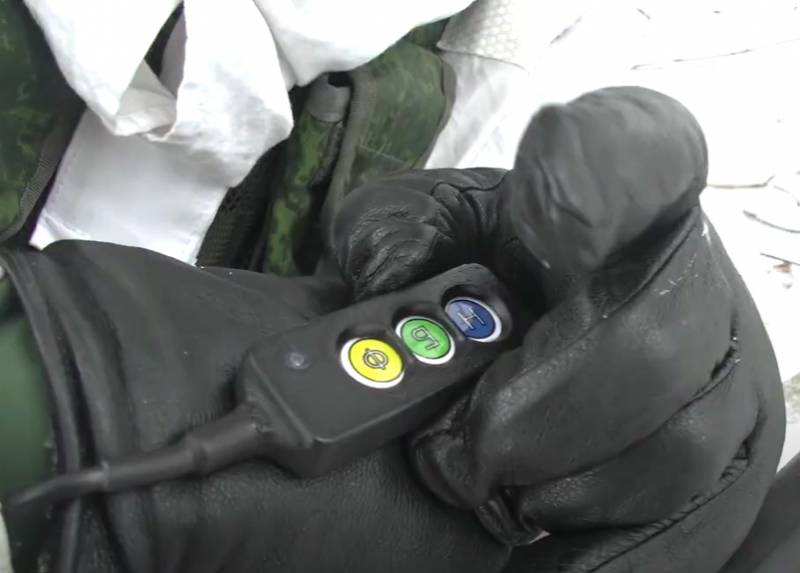 As noted, parts of the suit can be independently heated. The maximum heating temperature corresponds to the human body temperature - about 36 degrees. If you switch the mode to a minimum, then the system will provide heating to temperatures of about 32 degrees Celsius. At the same time, the system warms up to the desired temperature in a matter of minutes (up to 3 minutes). It can provide a soldier with heat on a double battery charge for several hours, including in conditions when the air temperature is below minus 30 degrees. The specific time of use depends on the air temperature and the mode of operation.
It is reported that the next stage of testing is in arctic conditions.