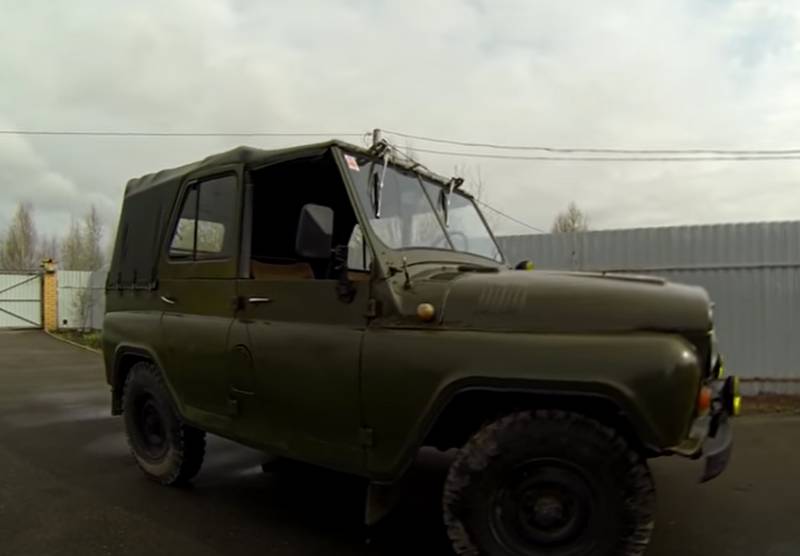 The Ministry of Defense of Ukraine has announced an official tender for the development of a new multi-purpose off-road passenger car, which is to replace Soviet UAZ vehicles in the Ukrainian Armed Forces. This is stated on the website of the Ukrainian military department.
Under the terms of the competition, interested companies must submit an application to participate in the "founding meeting" within five days. The creation of a new SUV will take place within the framework of the open ROC "Development of an off-road vehicle for the needs of the Armed Forces of Ukraine" by the Ministry of Defense of Ukraine.
At the moment, it is known that applicants should start work in the first half of 2021 at their own expense. More detailed information about the order of work, the timing of the stages, etc. not reported.
We must say: "Farewell, UAZ" ("Goodbye, UAZ")
- said on this occasion the Minister of Defense of Ukraine Andriy Taran, showing off his knowledge of English ...
According to the requirements of the Ukrainian Ministry of Defense, the new SUV must comply with the performance characteristics of modern models of NATO armies. Basic requirements: reliability, power, efficiency, carrying capacity, ease of maintenance and repair. The machine must be able to perform tasks regardless of terrain and climatic zones.
According to the plans of the military department, the first new cars should be received by units of the Armed Forces of Ukraine in the zone of the Joint Forces Operation in Donbass.
On our own behalf, we add that, judging by the plans to equip the Armed Forces of Ukraine with new SUVs, for a long time Kiev does not intend to fulfill the Minsk agreements and stop hostilities in Donbass.