The photo is illustrative.
From Syria, there are reports of a new incident in the east of the country, near the border with Iraq. We are talking about the eastern part of the province of Deir ez-Zor, namely the Abu Kemal (Al-Bukamal) region. A few days ago, an airstrike was carried out on these territories. It was inflicted by the US Air Force F-15 aircraft. The declared targets are pro-Iranian armed formations, which, according to the Pentagon, are involved in the rocket fire at the American military base in the capital of Iraqi Kurdistan, the city of Erbil.
Today it is reported that an army vehicle belonging to the so-called "Syrian Democratic Forces" (SDF) was blown up in the Abu Kemal region. The SDF is primarily US-backed Kurdish militias, including the YPG (Kurdish Self-Defense Force).
It is worth recalling that Ankara opposes such contacts with Kurdish armed organizations, which considers the YPG group terrorist. However, these units continue to actively contact US troops in the SAR.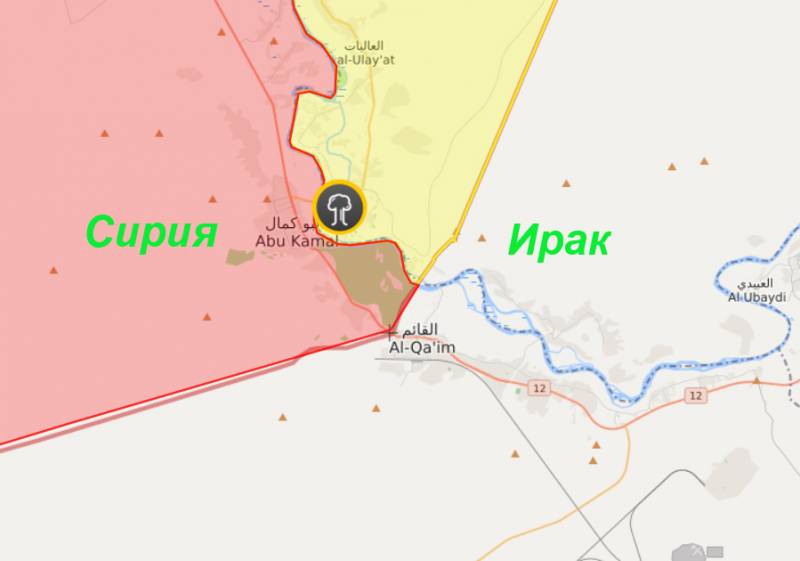 In connection with the blowing up of an army car belonging to one of the Kurdish armed groups, a version is being expressed that this may be the first response to the American bombing. Those who carried out the sabotage were well aware of the SDF contracts with the US military, as well as the US statements about the alleged transfer of information to the Pentagon on "crossing the border targets" from Iraqi intelligence. In this regard, the opinion was expressed that the information could really be transferred to the Americans from Iraq, but it was not the country's intelligence that did it, but representatives of the Kurdish detachments that control the north of Iraq - the same Erbil, where the American military base is located.