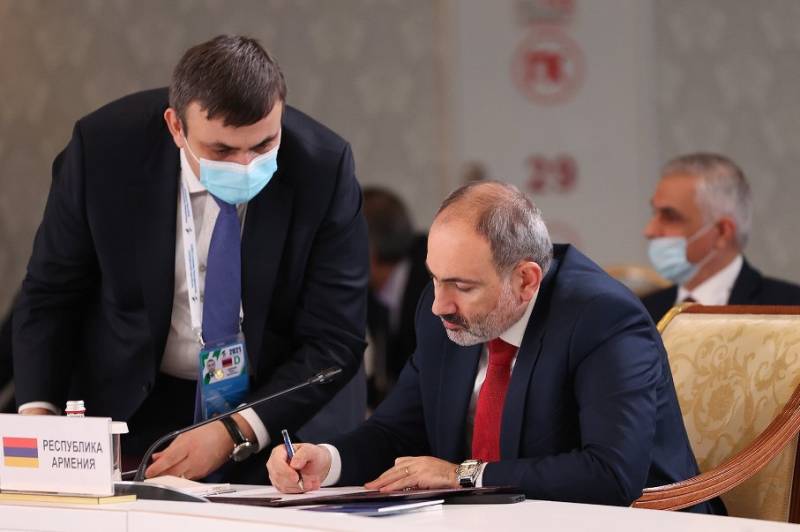 The Russian leadership is satisfied with the statement of the Armenian Prime Minister, in which Nikol Pashinyan excuses himself for his words about the Russian Iskander and for their allegedly unsatisfactory (according to the head of the Armenian government) quality.
This was told
RIA News
Kremlin press secretary Dmitry Peskov.
We are talking about the statement made last week by Pashinyan that at the initial stage of the armed conflict with Azerbaijan over Nagorno-Karabakh, Yerevan used Iskander operational-tactical missile systems (OTRK), but their missiles either did not explode, or exploded "by 10 percent ". This statement was made by the Armenian prime minister in response to the words of the former head of the republic, Serzh Sargsyan, in which he reproached Pashinyan for not using the Iskander missiles in service with Yerevan.
But, as it became known, after a conversation with Vladimir Putin, in which they touched on this issue, the Prime Minister came to the conclusion that he was "reported incorrectly", so he could not immediately find his bearings. Pashinyan also noted that he highly appreciates cooperation with Russia in the military-technical sphere.
Russian
weapon
one of the best in the world. The Republic of Armenia continues close cooperation with the Russian Federation in the areas of the military industry and high technologies and intends to take steps to further deepen it.
- stated in the administration of Nikol Pashinyan. This is despite the fact that earlier Pashinyan referred the Iskander OTRK to the "weapon of the 1980s".
The careless words of the Armenian prime minister about the Iskander PTRC caused a serious political crisis in the country. Another action is scheduled for the evening of today, demanding the resignation of Pashinyan.