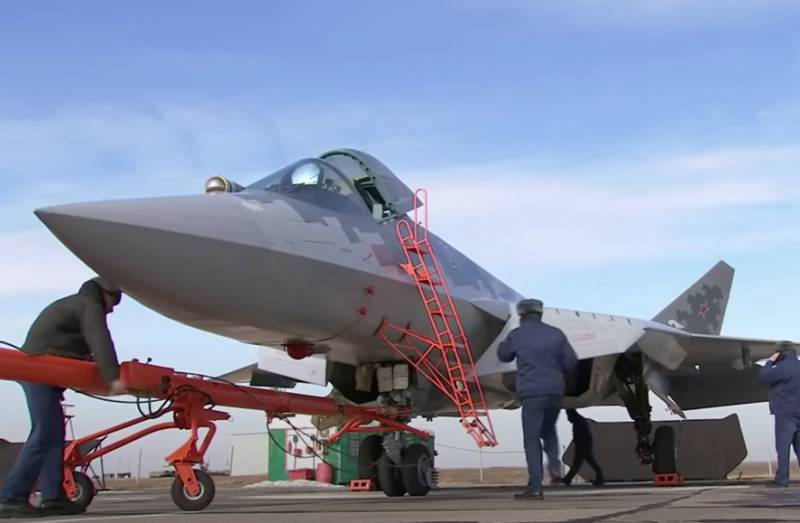 Recently, the foreign press has begun to pay much more attention to the Russian new generation Su-57 fighter. This is due, among other things, to the sounded information about the options for its tests. Among these options are tests with an intra-fuselage hypersonic missile, as well as a continuation
aviation
"Collaborations" with the heavy attack drone "Hunter" of the S-70 project. Interest in the Su-57 fighter is great, but so far potential foreign customers, so to speak, are holding a "mkhatov pause", not rushing events with possible orders for the supply of the latest Russian combat aircraft.
The situation with how high the export potential of the Su-57 is, especially for the "Military Review" was commented on by the honored pilot of Russia Yuri Sytnik, representing the senior officers of the "Officers of Russia" organization.
According to the expert, today many partners of Russia, which usually purchase from our country
weapon
and military equipment are actually in a wait-and-see position. They are waiting for when the Su-57 fighters will receive the engines of the second stage, how they will show themselves in the course of comprehensive tests, when they begin to enter serially into the Russian Aerospace Forces.
Yuri Sytnik noted that such countries as China, Algeria, Malaysia and India could become potential buyers of the Su-57, although India had previously withdrawn from a joint project to create a new generation FGFA fighter.
Yuri Sytnik:
China is interested in buying the Su-57 from Russia. They are used to copying technology, both military and space. At the same time, they, in fact, do not have a full-fledged 5th generation fighter. Their J-20s continue to fly on Russian engines, and theirs clearly fall short of the 5th generation. Therefore, China may be the first to order a batch.
At the same time, China does not pay any attention to the well-known American package of restrictive measures CAATSA. Recall that with these measures, the United States is trying to promote unfair competition, threatening with sanctions all those who cooperate with the Russian Federation in the military-technical sphere. At the moment, the United States is actively promoting such a threat against India in connection with the purchase of the S-400 air defense system.