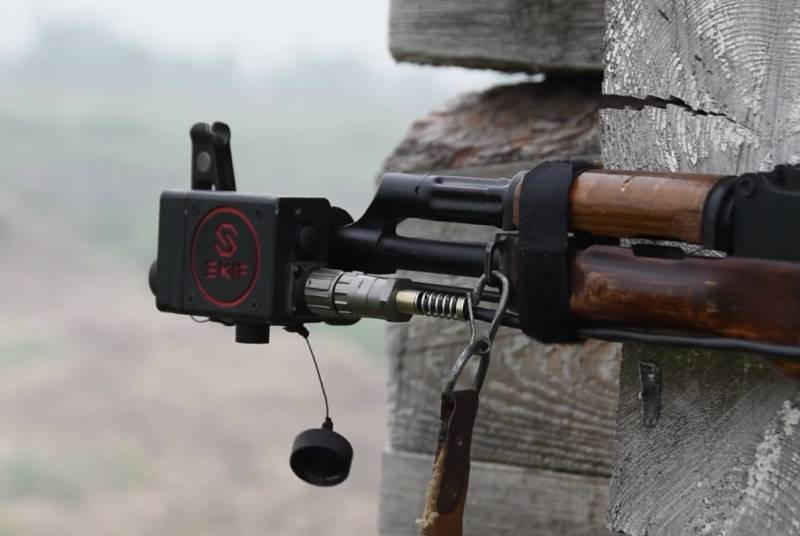 The Ukrainian military appreciated the experience of using laser firing imitation systems during the exercises, which have been used in the Armed Forces of Ukraine since last year. In classrooms and outside, servicemen learn to fight on new simulators, not only in virtual space, but also in real terrain.
The Commander of the Ground Forces of the Armed Forces of Ukraine, Colonel-General Alexander Syrsky, spoke about innovations and achievements in the field of training personnel of the armed forces of Ukraine in an interview with the Ukrainian edition of Defense Express.
We have begun the widespread introduction of new forms of combat training. In particular, we introduced into the practice of conducting company tactical exercises using the MILES and LASERTAG laser firing imitation systems. This allows us to simultaneously save resources, improve the professionalism of personnel and better work out the coordination of actions of subunits.
- said the Ukrainian general.
He noted that, taking into account last year's experience, the Armed Forces will massively train fighters on laser systems for imitating shooting. In particular, LASERTAG systems will go to all training centers for training units and combined arms training grounds of the Ground Forces of the Armed Forces of Ukraine.
The LASERTAG simulation system allows for training without wasting ammunition. When the "bullet" hits the target, the place of impact on the participant of the training battle begins to glow. A fighter puts on special equipment for training, consisting of a crest and unloading, and
weapon
equipped with a special block that simulates a shot using a laser pulse.