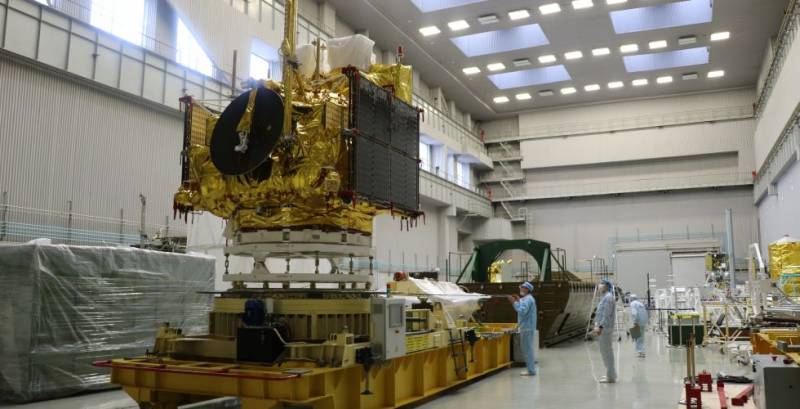 Russia has begun to form an Arctic orbital constellation, and the first Arktika-M satellite has been launched into the design orbit. This is reported by the Ministry of Defense.
The launch of the Soyuz-2.1b carrier rocket with the Arktika satellite took place on February 28 at 9:55 am Moscow time. time from the Baikonur cosmodrome and passed in normal mode. At 10:04 am, the Fregat booster blog separated from the third stage of the rocket and launched the satellite into its calculated orbit.
The support of the launch of the carrier rocket and the further launch of the satellite into orbit were supervised by specialists from the Titov Main Testing Center of the 15th Army of the Aerospace Forces.
The Arktika-M spacecraft, launched into orbit, is designed to monitor the climate and environment in the Arctic region. The satellite will operate in a highly elliptical orbit, monitoring the surface in the visible and infrared ranges. In addition, the device will monitor the activity of the Sun and the radiation situation in near-earth space, and receive signals from emergency beacons.
Scheme from Roscosmos: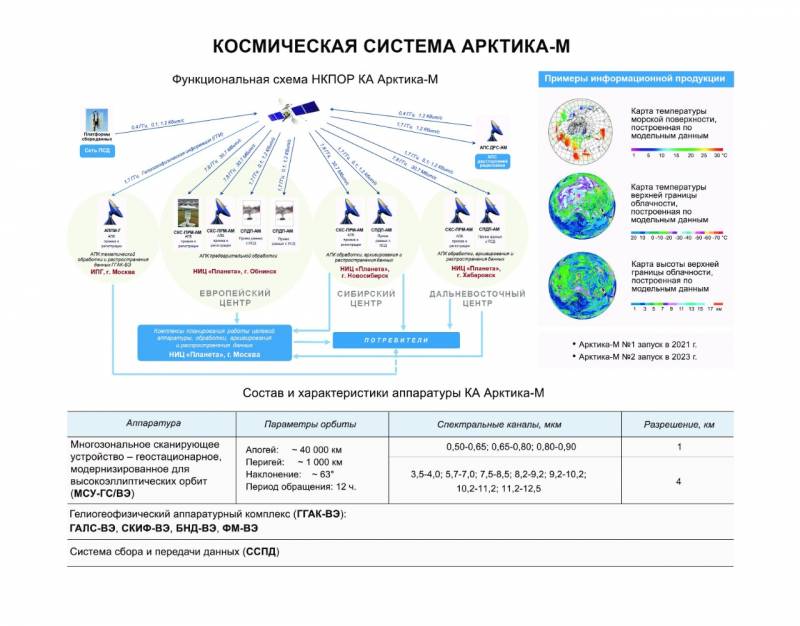 The Arktika-M satellite weighs 2,2 tons and has a service life of 7 years. The second satellite of the constellation will be launched into orbit in 2023, and three more Arktika-M satellites are planned to be launched in 2024 - 2025. After 2025, the constellation will be joined by five next-generation Arktika-MP satellites.