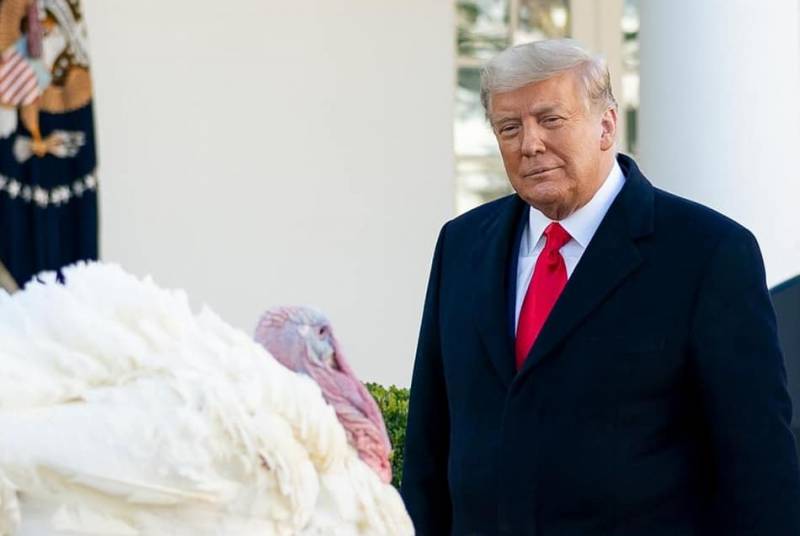 The United States will soon become dependent on Russian and Middle Eastern oil. This was stated by former US President Donald Trump.
Speaking at a conference of conservative circles in the United States (CPAC 2021) held in Florida on Sunday, Trump said that as president, he managed to make the United States "an energy superpower - more than Russia and Saudi Arabia", but under the new President Joe Biden, the United States will become dependent on Russian and Middle Eastern oil.
Under the radical democrats, the price of gasoline has already risen by a third. We will now depend on Russia and the Middle East for oil supplies
- said the ex-president.
Former Secretary of State Mike Pompeo echoed him, however, according to tradition, he mentioned not Russia, but China, for which he has "warm" feelings. According to Pompeo, Joe Biden's policies will weaken the American economy, which China will certainly take advantage of. He criticized the new administration for refusing to build an oil pipeline through which the United States could receive oil from Canada.
Following Trump, Pompeo criticized Washington's decision to return to the Paris climate agreement, saying that "the Chinese leadership" was happy about it, and "American workers" had lost.
Trump, meanwhile, has confirmed that he is not going to create a new party, saying that he "has a Republican" and in the next elections they will demonstrate "an unprecedented unity."