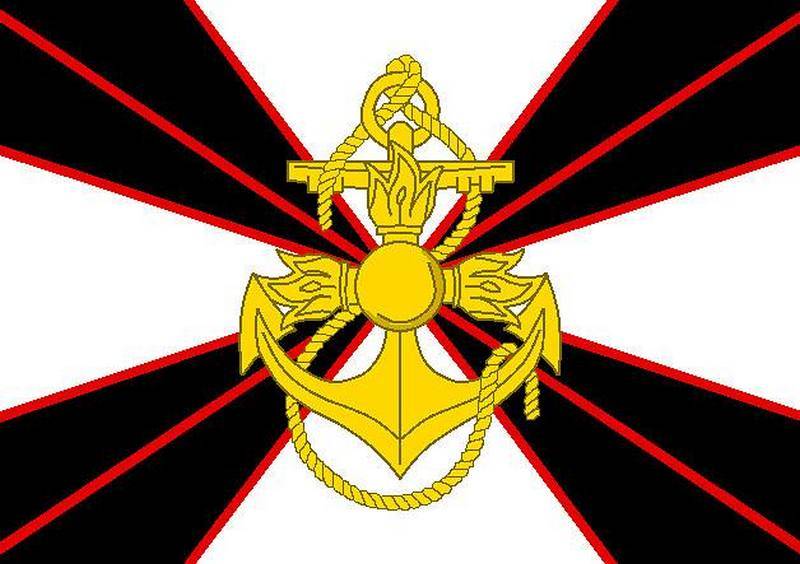 The Department of Defense has approved a new emblem and flag for the Marine Corps. New samples of the flag have already been sent to all marines.
As reported
"News"
with reference to the military department, the new emblem and flag are brought to a single standard, according to which the flags of other branches of the military are made. Now commanders can order flags and emblems of a new sample (a flag is a mass product, as opposed to a banner that exists in a single copy).
If earlier the symbol of the Marine Corps was the St.Andrew's flag with an anchor located in the center in a black circle with a red border, then the new one uses a white St.George cross, the space between the ends of which is painted black with three red stripes. Black means belonging to
the fleet
, and red - to the infantry, that is, actions on land. The Marines have the same black shoulder straps with red gaps.
To the anchor, which remained unchanged in the center of the symbol, was added the image of a grenada (grenade) exploding in three directions. Exactly the same grenada is depicted on the emblem of motorized riflemen, but on it the flame only bursts upwards.
The appearance on the emblem of the "black berets" of the symbol of ground forces (grenade), in addition to the traditional anchor, according to military experts, reflects the changed role of the marines, which can land both from the sea and from the air and carry out missions at sea and on land.
(...) this branch of service is not just a structural part of the fleet, but, in fact, an expeditionary force capable of operating at sea and on land in any region of the world. They can perform a wide range of tasks - from the fight against piracy on the shipping routes to the evacuation of Russian citizens from their unstable regions and humanitarian operations.
- added military historian Dmitry Boltenkov.