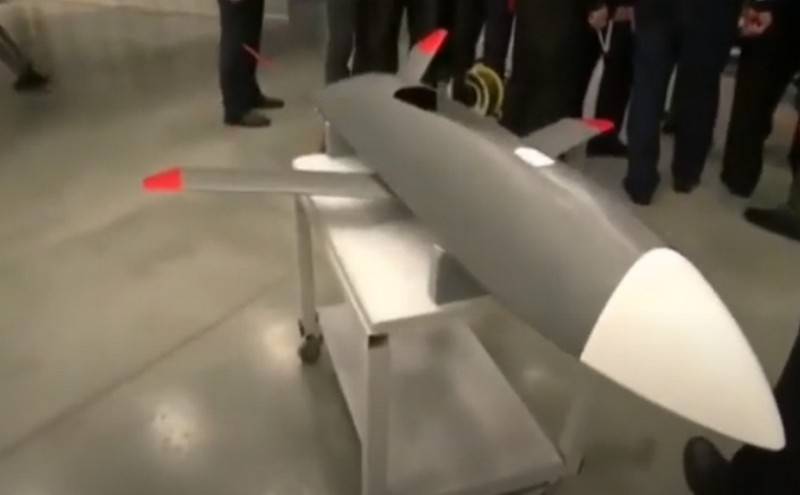 The Kronstadt company has initiated the development of the Molniya multipurpose unmanned complex in the interests of the Russian Aerospace Forces. It is reported by
RIA News
with reference to a source in the DIC.
"Lightning" is a complex
drones
group application, the devices of which will be launched in a "swarm" from a carrier aircraft. At present, the development company has already prepared a preliminary design, a model of a jet drone from the complex was demonstrated to Defense Minister Sergei Shoigu during a visit to the Kronstadt company.
Unmanned aerial vehicles of this system will be launched by a flock from a carrier aircraft, for example, to break through enemy air defense or conduct group electronic warfare in conjunction with manned aircraft. It is also supposed to use the apparatus of the complex as separate high-precision guided munitions or reconnaissance target designators
- said the source.
Development work on the project should begin in the near future, preliminary performance characteristics of unmanned aerial vehicles for the complex have already been determined, but can be adjusted. The complex will be based on drones made in the form of a cruise missile - an elongated fuselage, a jet engine and a folding wing.
(...) one apparatus of the system will have a length of 1,5 meters and a wing span of up to 1,2 meters. The speed of the vehicle equipped with a turbojet engine is declared at the level of 600-700 kilometers per hour, the estimated mass of the warhead or payload is about five to seven kilograms. The range of the drone will be several hundred kilometers
- leads
news
source word agency.
The use of the complex is planned from various types of VKS aircraft, both from the external suspension and from the internal compartments. It is specified that the Su-57 can carry up to 8 drones in the intra-fuselage compartment, and the Hunter can also be the carrier of the "Lightning".