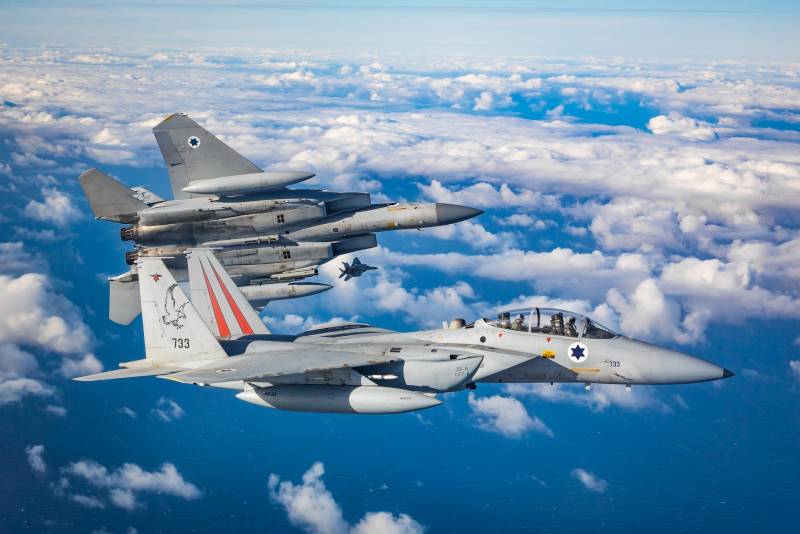 Israeli combat
aviation
struck another blow on the territory of Syria. This is reported by Syrian news sources.
Reports indicate that Israeli planes have fired missiles at the capital province of Damascus. At the same time, most of the missiles were intercepted by means of the Syrian air defense. No data is provided on what kind of air defense systems were used.
In the materials of Syrian sources, it is stated that the targets of the strikes were "pro-Iranian armed formations", the presence of which on the territory of Syria, and even more so not far from the Israeli borders, is treated extremely negatively in Israel.
It is indicated that the Israeli aircraft operated without entering Syrian airspace, while being above the Israeli part of the Golan Heights. According to other sources, the means of unmanned strike aircraft were used.
The so-called Syrian Observatory for Human Rights specifies the area of ​​the strike. According to her, this is Saida Zainab, located south of Damascus. There, Israeli intelligence is said to have identified the presence of Iranian IRGC troops, as well as Hezbollah.
Traditionally, the Israeli Defense Ministry declined to comment on the strike.
Since the beginning of 2021, this is already the 7th strike on the territory of Syria, which is being carried out by Israel. Recall that the other day, the US Air Force also inflicted a blow on the Abu Kemal area, using F-15 aircraft.