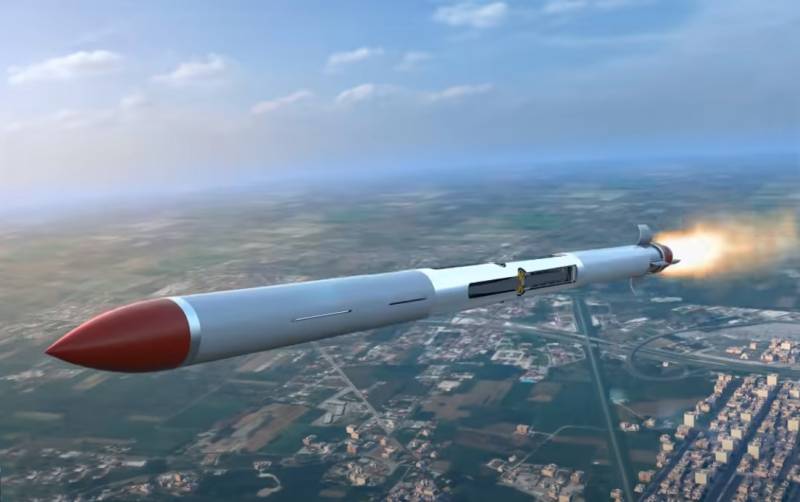 Russia, decades later, resumed work on an aircraft-based short-range missile.
Moscow is dusting off a belated close-combat missile [...] There are indications that Russia is taking steps to fill this gap in its arsenal of weapons
aviation
of protection
writes Western columnist Douglas Barry for the IISS think tank.
According to him, after almost 20 years of inactivity, the KTRV concern seems to have resumed work on a project to create a successor to the R-73 missile defense system.
The lack of an improved short-range missile defense system is a noticeable omission in the VKS missile arsenal, as well as a gap and weak point in the KTRV export portfolio.
- believes Douglas Barry, pointing out that the successor to the R-73 under the designation K-30 began to be created in the mid-1980s as part of the MFI multi-role front-line fighter development program. After 10 years, the work was stopped.
Instead, the Air Force continues to rely on more modest enhancements to the P-73 to meet the growing demands for short-range missiles, and even these are relatively recent.
- the author writes, explaining that the modernization of the R-74M (or M1), which has improved destruction capabilities and an increased detection range for the GOS, was presented only in 2016. A further version of the R-74M2, involving the replacement of the infrared seeker, is in the final stages of testing.
The 300M product should be a completely new creation. However, already now the current R-74M1 missile in its export form RVV-MD "is facing growing problems in traditional markets." China has a much more powerful infrared-guided missile, the PL-10, while India has purchased an ASRAAM [British missile] for some of its non-Russian aircraft and is exploring the possibility of integrating it with the Su-30MKI.
Surely only a successor rocket will avoid a further decline in market share
- concludes browser.