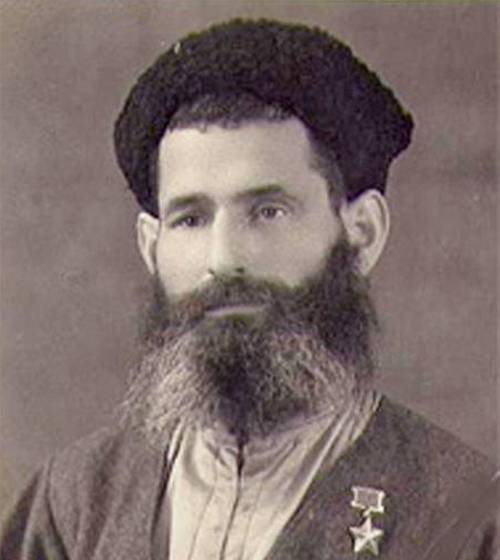 The star of the Hero of the Soviet Union, the Order of Lenin on the chest, a hat, a single-minded look. This is about Khadzhimurz Mildzikhov - the first Ossetian who was awarded the highest awards during the Great Patriotic War. What feat of the 23-year-old at that time the commander of the reconnaissance squad could not ignore the command?
The battle in mid-January 1942 was fought behind enemy lines in the territories that today are part of the Demyansk district of the Novgorod region. Khadzhimurza Mildzikhov was part of a fighter squad operating behind enemy lines. The detachment was ambushed by the enemy, under intense fire from the Nazis, who aimed at the complete destruction of the Soviet soldiers who were behind them.
Senior Sergeant Mildzikhov received several wounds, one of which was a gunshot wound to the abdomen. At the same time, he continued to fight selflessly, losing strength. With automatic bursts, he suppressed the activity of the enemy. He acted skillfully, not giving the opportunity to take himself into the ring.
After a while, reinforcements from among the soldiers of the 163rd Infantry Division arrived at the site of the battle. When they approached the position of Sergeant Mildzikhov, they saw many liquidated enemy soldiers. They began to count the losses of the Nazis. There are more than a hundred of them in front of Khadzhimurza's position alone. Minus 108 enemy soldiers in one battle is a real feat.
About the feat of Khadzhimurza Mildzikhov is described in the video: