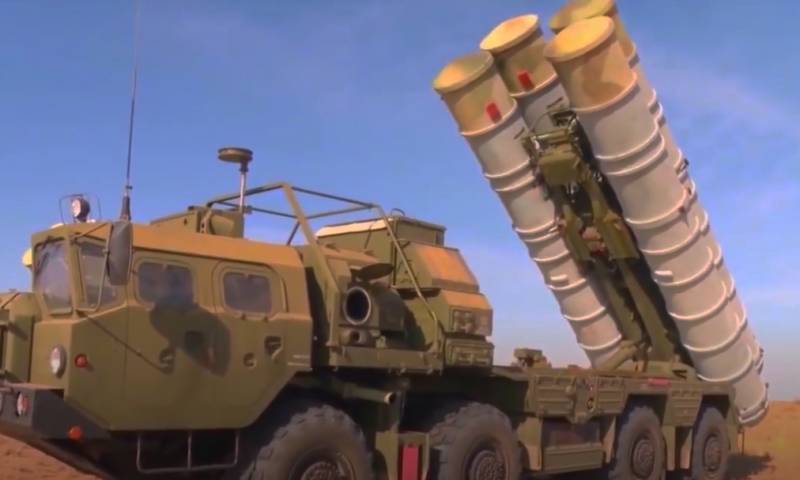 The Turkish Defense Minister has once again criticized the United States for the sanctions imposed against Ankara in connection with the purchase of S-400 anti-aircraft missile systems from Russia. Recall that earlier Washington refused to transfer already paid fifth-generation F-35 fighters to Turkey, and then introduced economic restrictions against the Directorate of the Defense Industry, including freezing accounts and banning the supply of technology and military components to Turkey.
According to Turkish Minister Hulusi Akar, "Turkey is once again making attempts to come to an agreement with the United States on lifting the sanctions." The Turkish Defense Minister recalled that Washington, which talks about the incompatibility of the S-400 with the NATO unified air defense system, was asked to create a working group for a real assessment of compatibility or incompatibility.
Hulusi Acar:
The American side does not agree to this. We have serious concerns about this.
The Turkish minister noted that while the United States supports the anti-Turkish sanctions, Turkish factories continue to regularly fulfill their contractual obligations and supply the United States with components for F-35 fighters. Akar added that Turkey "demonstrates the implementation of agreements within the framework of allied relations."
Hulusi Akar on the US and the F-35:
But our friends and allies for some reason do not consider it necessary to fulfill their part of the obligations. They insist not to supply even the equipment that we have already paid for for a long time.
The Turkish Defense Minister accused the United States of double standards, pointing out that if "the S-300 of the Greek army are compatible with the unified NATO air defense system, then the S-400 air defense systems of the Turkish armed forces are also compatible with it." According to Akar, if Greece deactivated its S-300s in Crete, then "it would be possible to talk about a unified allied approach."