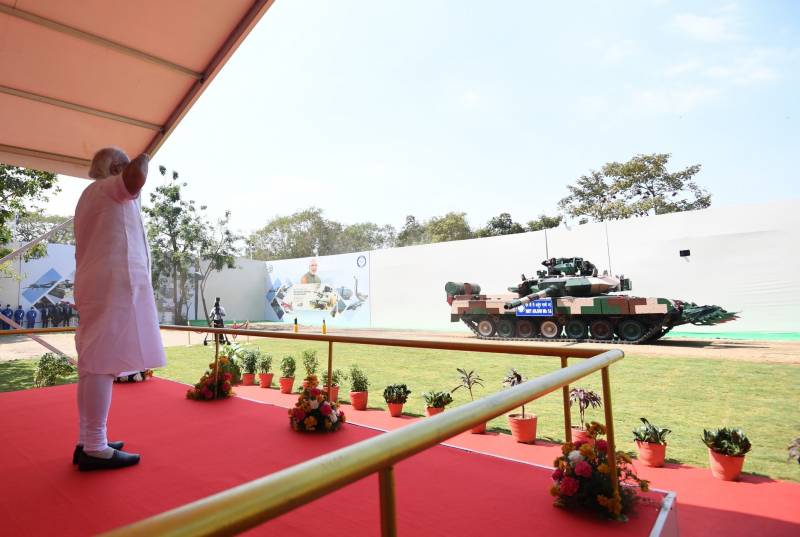 In the Indian press, there is an active discussion of the topic related to the possibility of ordering 118 main combat
tanks
Arjun Mk-1A. Not so long ago, in the Indian media, these tanks were called "one of the best tanks of our time." However, not all Indian observers have such a high reverence for the new armored vehicles produced in the country.
One of the issues discussed is the weight of the tank. It is 68,5 tons, which makes the Arjun Mk-1A one of the heaviest tanks to date.
As noted in the Indian press, with such parameters of mass, Arjun Mk-1A tanks risk being either "parade" or "combat-ready in limited terrain." The fact is that these armored vehicles may not reach the most tank-hazardous directions determined by the General Staff of the Indian Armed Forces, and if they do, their effectiveness there will be extremely doubtful. We are talking about mountainous regions in the north, north-east and north-west of the country - in other words, primarily about the borders with China and Pakistan.
It is also indicated that India does not yet have a developed infrastructure that would allow tanks with such a large mass to move freely. First of all, the problem with bridges is discussed.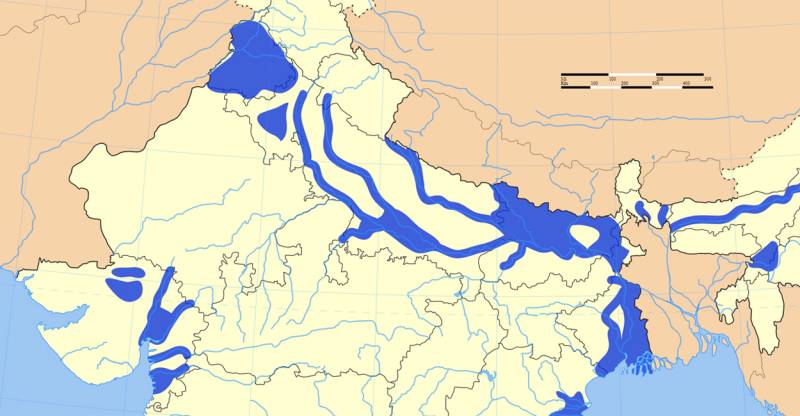 And it is greatest in the northern part of India, where, due to large seasonal floods of the Ganges and Indus rivers, entire states are cut off from the rest of the territories, and the bridge infrastructure has to be restored at unenviable intervals. The approaches to the bridges are being washed away, and most of the bridges themselves are clearly not designed for columns of almost 70-ton vehicles to pass through them. As a result, it turns out that the Indus and Ganges spills, a limited number of bridges designed for a high mass, can create obvious problems for Arjun Mk-1A tanks, which are so massive and different.
From the Indian press:
It will be enough for the enemy to take aim at large bridges so that our MBT Arjun Mk-1A will not budge at all.
The massive "Arjunam" are therefore predicted to be located in limited areas of the terrain, since their rapid transfer to other territories, separated by large water barriers, can turn into a hopeless test.