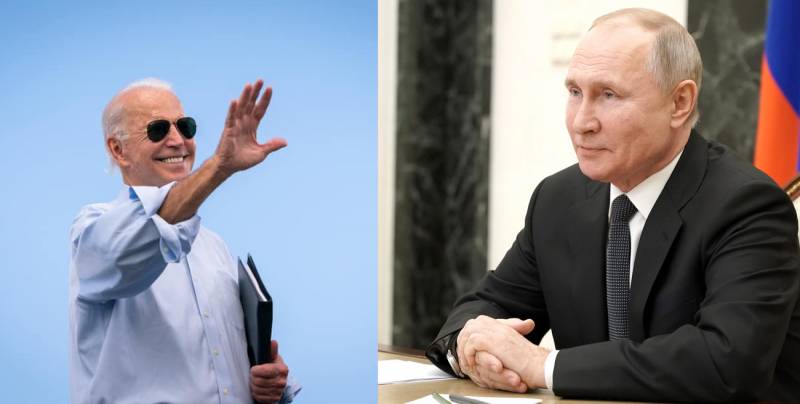 The press publishes a statement made by the first and last president of the USSR, Mikhail Gorbachev. According to a man who at one time actually brought a huge country to collapse, today it is necessary to reduce the threat of nuclear war.
Gorbachev made this statement for the correspondent
Interfax Information Agency
.
According to the ex-general secretary of the CPSU Central Committee, the president of Russia and the United States must meet for de-escalation to take place. Mikhail Gorbachev added that Vladimir Putin and Joseph Biden need to come to an agreement, and "not be bullied against each other."
Gorbachev noted that global problems cannot be resolved alone, and that is why the personal meeting of Vladimir Putin with his American counterpart is so important.
At the same time, the ex-leader of the state, which ceased to exist, recalled how he met with Ronald Reagan and discussed disarmament issues. According to Mikhail Gorbachev, although Reagan was known as an inveterate conservative, he willingly responded to the proposal to meet and discuss global challenges.
Gorbachev added that Russia and the United States have experience in discussing "where to go."
It should be recalled that these days the world is remembering the 30th anniversary of the end of the Warsaw Pact Organization. Then the actual dismantling of this military-political organization caused bewilderment even among opponents. The bewilderment was expressed in one phrase that sounded in the West: "They didn't even demand anything in return for this." There has been no internal affairs department for 30 years, and NATO not only continues to exist, but also actively promotes military infrastructure to the borders of the Russian Federation. This is perhaps the main thing that needs to be understood from the "dialogue with Western partners." Or does Gorbachev have a different opinion? ..