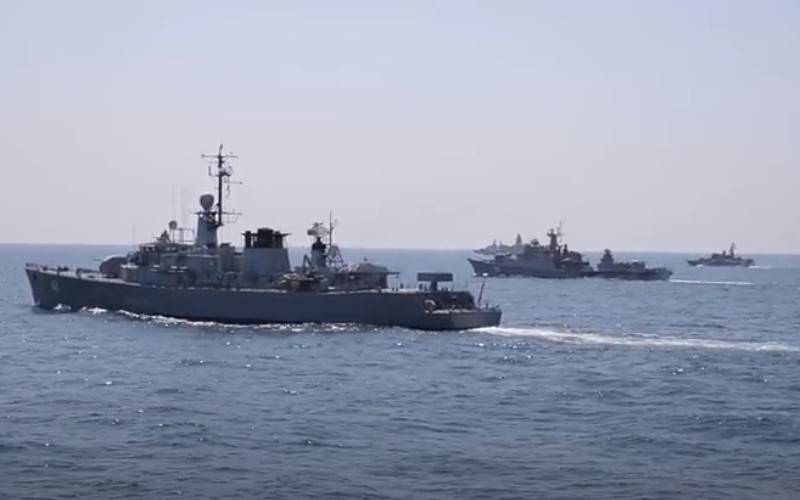 The NATO naval exercise Poseidon 21 has begun in the Black Sea. Radio Romania reports that the opening ceremony of the exercise took place in the Romanian port of Constanta.
The maneuvers will last from February 27 to March 6, 2021, and will be attended by ships of the Navy of Romania, Bulgaria, Greece, Turkey, Spain, France and the United States, the NATO Standing NATO Mine Countermeasures Group (Standing NATO Mine Countermeasures Group) and American divers.
fleet
.
Aviation
the French Rafale and the Spanish Eurofighter Typhoon will represent the training component. In total, more than 700 military personnel, 13 ships and 9 aircraft were involved in the exercises.
The main objective of the exercise is to practice anti-submarine and air defense, hydrographic reconnaissance, detection and disposal of sea mines and improvised explosive devices. The joint forces will repel the attack of enemy aircraft, surface ships and submarines. The towing of the damaged ship, refueling at sea and first aid will also be worked out.
In addition to the naval component, a ground episode is also planned in the exercises, during which the action of the joint military and police forces will be worked out during the explosion of a hydraulic structure.
It is not reported whether the Ukrainian Naval Forces will be involved in the exercises. Earlier, NATO said that minesweepers from the permanent mine action group SNMCMG2 will visit the Ukrainian port of Odessa.
The exercises will be monitored by the forces and assets of the Russian Black Sea Fleet.