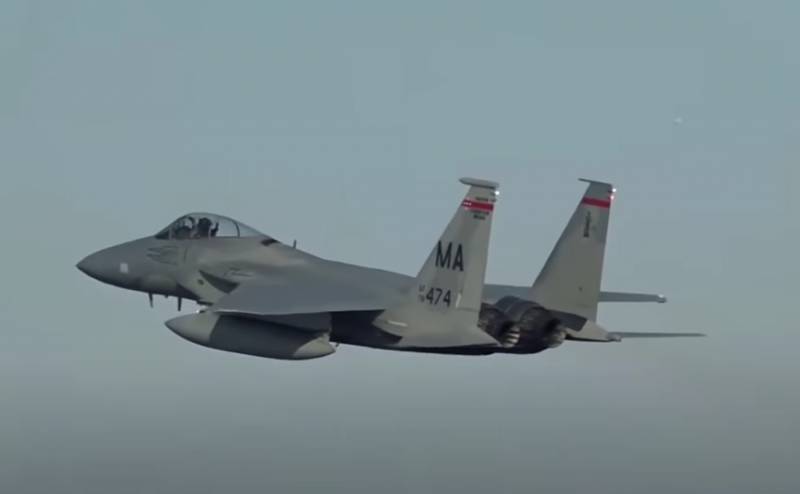 Details of US Air Force activity in eastern Syria continue to come. According to the Pentagon, all-weather F-15 fighters were used to strike at the outskirts of the city of Abu Kemal on the border with Iraq. In total, these aircraft struck 11 targets in the east of Deir ez-Zor province, among which were two convoys of trucks that entered the Syrian Arab Republic from Iraqi territory.
Infrastructure facilities were also attacked from the air. In particular, we are talking about the "Imam Ali" base and the checkpoint located next to it, which the United States called "illegal", while ignoring the illegality of its own military presence in Syria.
The expert community is discussing a statement by the head of the Pentagon that the United States allegedly received information about targets in eastern Syria from Iraqi intelligence. After that, the data was transferred to Supreme Commander Joe Biden, who gave the order to conduct an air strike on "pro-Iranian armed formations involved in rocket attacks on a Western base in Iraqi Erbil." How long it took for this whole chain to line up is not reported.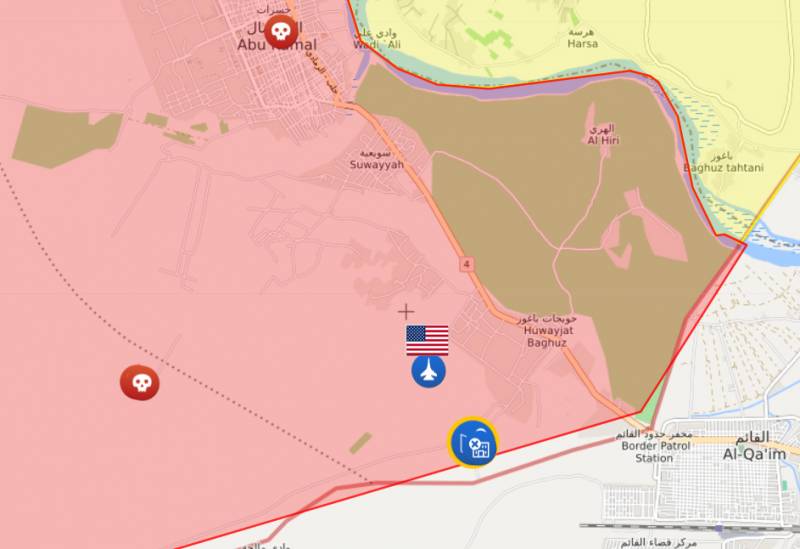 The statement of the American minister has been criticized. Indeed, on its basis, several strange nuances emerge. If the Iraqis were transmitting the data, why did the US Air Force end up waiting for the trucks of the "pro-Iranian forces" to cross the Syrian border? Was it necessary to strike by all means on the Syrian territory? It turns out that if the trucks of one of the Hezbollah branches did not leave Iraq, they would not be bombed?
Another question is, since when did Iraqi intelligence suddenly surpass American intelligence in terms of awareness?
In the meantime, groups affiliated with Hezbollah after the burial of the victims of the American airstrike have already announced that the American action will not go unanswered. It was noted that "now the Americans should expect retaliation at any base in the Middle East."