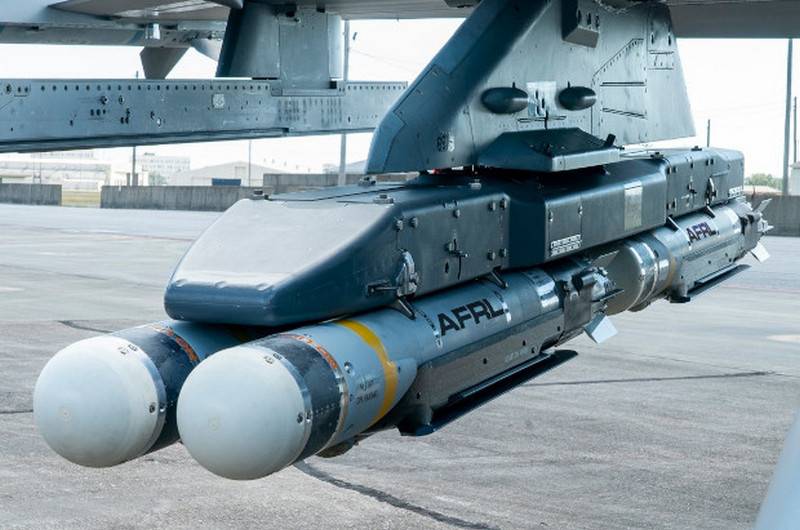 Tested in the USA
aviation
bombs GBU-39 / B SDB with a control system created under the Golden Horde program. Four rounds of ammunition fired from one fighter simultaneously hit four different targets, Flightglobal reported.
Details of the tests are not given, it is known that four GBU-39 / B SDB bombs launched from a fighter in flight distributed targets among themselves and adjusted their flight so as to hit them simultaneously. The tests were deemed successful, the US Air Force Research Laboratory said.
The Golden Horde project envisages the creation of a combat control system capable of combining various aircraft weapons to exchange data and make certain decisions. Previously, such a system was developed as part of the Gray Wolf program, but in 2020 it was replaced by the new Golden Horde project.
The first information about the Golden Horde project appeared around 2019. The Air Force Research Laboratory (ARFL), in conjunction with the Californian organization Scientific Applications Research Associates, planned to create a universal control system capable of collecting several missiles or bombs in a "flock" for joint work. Potential ammunition included GBU-39 / B SDB bombs, AGM-158 JASSM missiles and AGM-160 MALD missiles.
The first tests of ammunition with the "Golden Horde" system took place in December last year and ended in failure. A software glitch was cited as the cause.