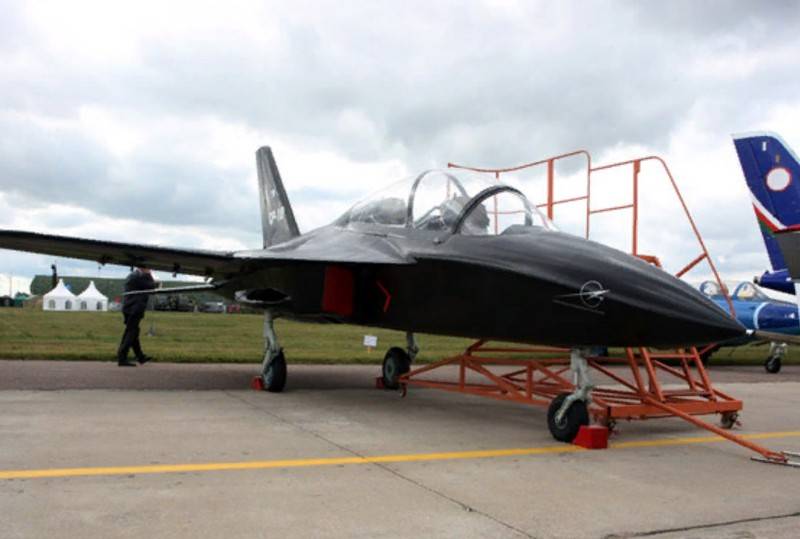 An image of a new promising heavy drone "Argument", developed on the basis of the CP-10 trainer aircraft, has appeared on the Web.
The image was presented at the presentation of LLC KB "Sovremenny
aviation
technology ", writes
dambiev.livejournal.com
.
Judging from the image, the drone is basically similar to the basic manned aircraft SR-10, it has the same characteristic forward-swept wings. The UAV is being developed by the Modern Aviation Technologies Design Bureau. Other details about the progress of development and at what stage the work on the UAV is not reported.
As follows from the presentation, the length of the drone is 9,7 meters, the wingspan is 8,4 meters. The declared payload is 680 kg with a maximum take-off weight of 3850 kg. The drone is supposed to be created subsonic, the maximum speed is 910 km / h, the cruising speed is 800 km / h. Service ceiling - 11500 m. Range with outboard tanks - 2100 km, range - 950 km, flight duration - 6 hours.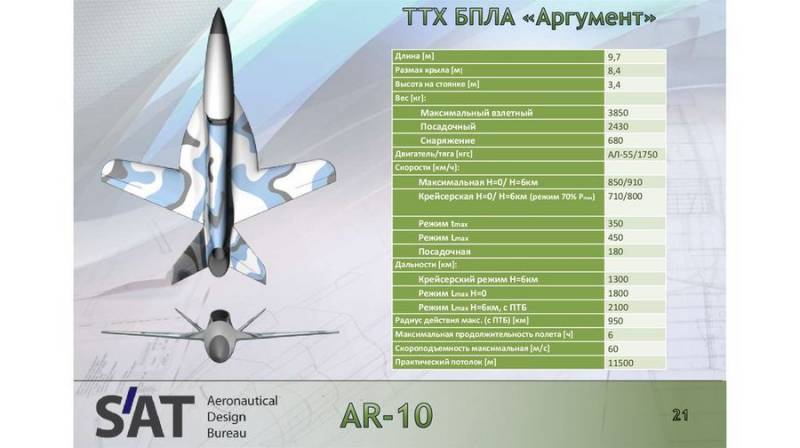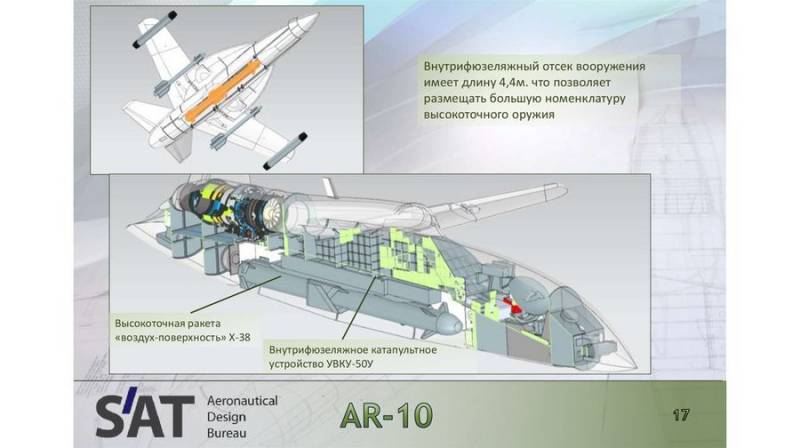 The development of a heavy attack drone "Argument" in the Design Bureau "Modern Aviation Technologies" (Design Bureau SAT) announced back in 2017. It was reported that the future UAV will be designed to break through the defense, intercept enemy drones and strike at ground targets.
Recall that the basic CP-10 aircraft was developed in the SAT Design Bureau on its own initiative and took off for the first time in 2015. It was planned that the aircraft with a forward-swept wing would be used for training pilots and taking part in competitions. However, the development project was not received.