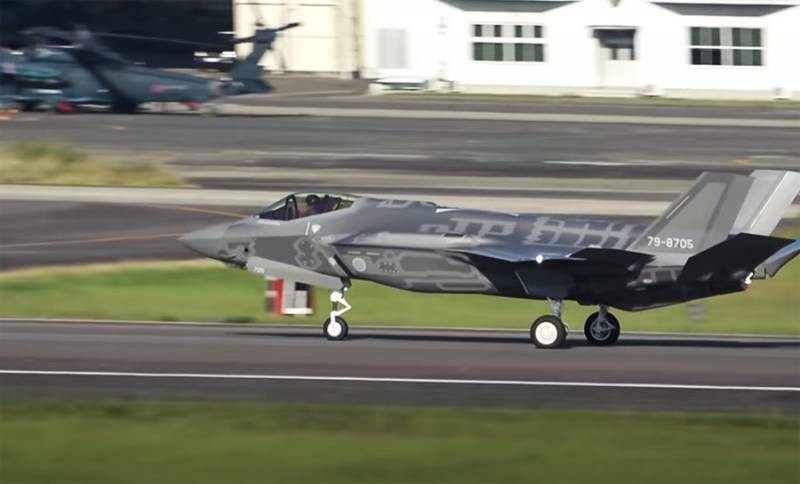 In Japan, at the facilities of Mitsubishi Heavy Industries, the first F-2021A fighter in 35 was produced under an American license. Recall that Japan is among the countries of the world that are implementing a joint program with the Americans to create fifth generation fighters.
From a Japanese press report:
It is a good day for Mitsubishi Heavy Industries' southern site in Komaki. On this day, the 23rd F-35A aircraft was launched in Japan. It was immediately handed over to the Japanese Air Self-Defense Force. And this is the first F-35A fighter launched in our country in 2021.
This information generated a lot of interest in China. The fact is that materials from the USA are supplied to Japan for the production of F-35 fighters. Among other things - products from rare earth metals and the rare earth metals themselves, which (metals) the United States purchases from China. It was this fact that caused outrage from Chinese users.
Here are a few comments of Chinese readers to the material of the Sina Military publication, where they talked about the use of rare earth metals mined in the PRC for the construction of fighters in Japan. The reaction is mostly negative.
It worries me that Mitsubishi is making high-tech military products based on Chinese raw materials, giving it an additional opportunity to invade China. But many of our officials were in favor of opening representative offices of the Japanese Mitsubishi in China, arguing this with issues of economic cooperation. As a result, they use our metals, withdraw money from China to create military equipment aimed at China.
Surprisingly, we export rare earth metals to our opponents, they build aircraft based on our raw materials. At the same time, we ourselves cannot create an engine for the J-20 fighter.
Japan is a US ally, and this is understandable. But why are we still selling critical raw materials to the United States, who call us their main enemies?
We need to develop our industrial potential. Militarily, it's time to bring the creation of the J-31 to its logical conclusion. Then he can be based on our aircraft carriers. And Japan will have problems.
Earlier in Japan, information was announced about the discovery of huge deposits of rare earth metals. We are talking about a field located in the Pacific Ocean near the island of Minamitori. It was found that the deposit is rich in yttrium, europium, terbium and dysprosium. However, Japan has not really started the development of this field yet.