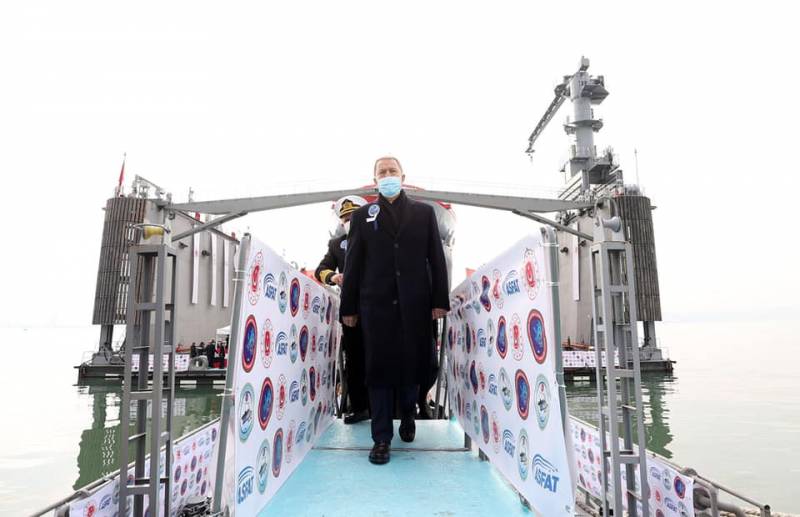 Turkish Defense Minister Hulusi Akar
Recently, the official publication of the Jamestown Foundation published an article by Paul Goble, in which he speaks of "Russia's concern over the growing Turkish influence in the Caspian region." According to a Western author, this influence of Turkey has grown significantly after Azerbaijan's victory in the Karabakh war, during which Ankara provided direct military assistance to Baku.
From an article by expert Paul Goble:
Turkey now has direct access to the Caspian Sea - significant reserves of oil and natural gas. The way out is through influence in Azerbaijan. Russia is therefore alarmed by Turkey's enthusiasm for trans-Caspian gas pipelines, which could undermine Russia's ability to dominate this market.
The conclusion is somewhat strange. The foreign author presents everything in such a way as if the influence of Turkey in Azerbaijan manifested itself exclusively after the war in Nagorno-Karabakh. At the same time, Goble, for some reason, does not take into account the obvious fact - this influence has been growing in recent years, which is confirmed by numerous Turkish-Azerbaijani agreements and contracts, including contracts in the military-technical sphere.
But an expert from the Jamestown Foundation says that Russia "to resist the growth of Turkish influence in the region has decided to go for rapprochement with Iran."
From the article:
In recent weeks, Russia and Iran have conducted naval exercises in hydrocarbon-rich parts of the Caspian Sea. But such actions of Moscow in the Caspian Sea are already causing alarm in Azerbaijan.
Goble claims that "in response" Baku is "ready to use military means to defend its gas pipelines and other infrastructure in the Caspian Sea."
Protect from whom? From Russia? Such conclusions of Mr. Goble seem obviously far-fetched. This is understandable. After all, the Jamestown Foundation is an organization headed by "former" employees of the US Central Intelligence Agency. At one time, this American foundation held "seminars" with the participation of terrorists operating in the North Caucasus. Among those invited are the militants who were previously part of Maskhadov's terrorist groups. At the same time, they were called either "fighters for independence" or "Caucasian militia".