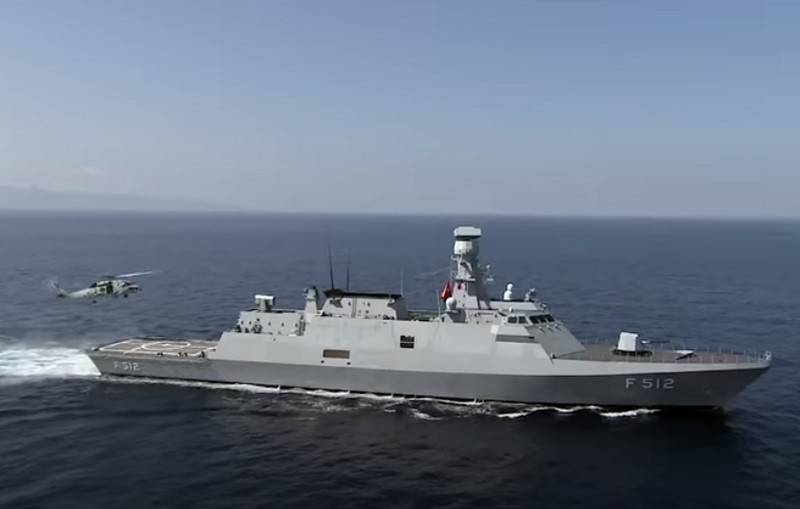 The Ukrainian Ministry of Defense has finally decided on the equipment of Turkish corvettes, which are planned to be built for the Ukrainian Navy. As stated in the military department, the Ukrainian corvettes in their capabilities will surpass the basic version of the Turkish ships. This was stated by the Deputy Minister of Defense of Ukraine Oleksandr Mironyuk.
According to the Ukrainian commander, the Ukrainian Neptune was chosen as the anti-ship missile for the Ada-type corvettes, but other anti-ship missiles are being considered, including the American Harpoon, Turkish Atmaca, Norwegian Naval Strike Missile and other missiles.
It must be understood that a corvette is a ship that will serve for several decades. During this time, new anti-ship missiles will be developed, which will have different characteristics and dimensions, so we do not limit ourselves in advance in an artificial framework.
- said Mironyuk.
The ship's anti-aircraft defense is planned to be organized using the MICA anti-aircraft complex produced by the European MBDA group. The manufacturer confirmed its readiness to supply it to Ukraine. At the same time, the option of installing a Ukrainian anti-aircraft complex is not excluded, if the defense industry of Ukraine is able to develop it.
It was decided not to change the combat information and control system of the ship, since the Ukrainian military-industrial complex is not able to offer something similar. Therefore, the Turkish GENESIS system will be installed on the Ukrainian corvettes, integrated "into all NATO standards for communication and automatic command and control systems, including the Link 16 tactical data exchange network."
It was also decided to keep the original sensor systems, the ship's radar and radio reconnaissance complex. They will be the same as in the corvettes of the Turkish Navy. In the future, as in the case of the air defense system, the doors for the national manufacturer are open. But we have no right to risk the combat effectiveness of the ships, the first of which should be ready at the 2023 level.
- added Mironyuk.
Thus, judging by the equipment and armament of the corvette, from the Ukrainian one it will only have the Neptune anti-ship missile system, and even then, if they manage to create its "naval" version. Earlier it was reported that the power plant on the corvettes, in addition to the head one, should also be of Ukrainian production.