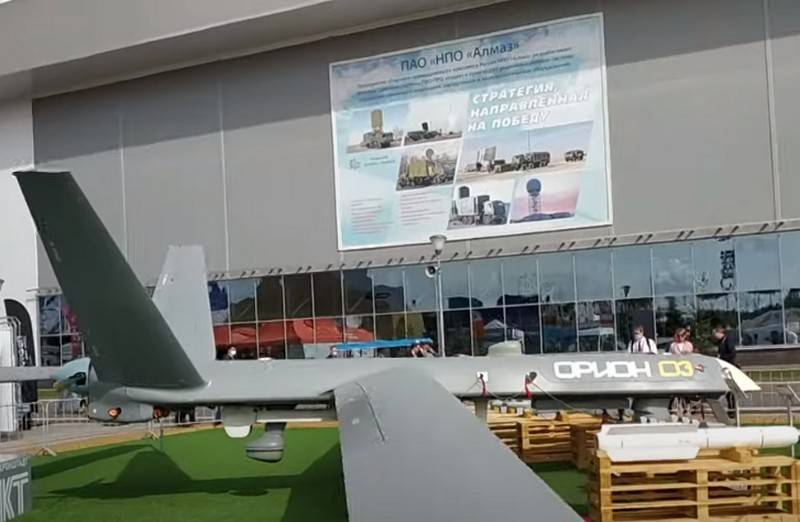 The Russian company "Kronstadt" will supply the Ministry of Defense with about 20 Orion attack drones. This was stated by the general director of "Kronstadt" Sergei Bogatikov.
On Friday, the Minister of Defense visited the Moscow enterprise for the production of unmanned aerial vehicles "Kronstadt", where he got acquainted with the progress of the state defense order. During his visit, he asked about the number of attack drones that the company could supply this year.
(...) 6-7 sets. Each kit includes three drones
- Bogatikov told the minister, adding that the company plans to launch a serial production of UAVs this year.
The minister demanded to increase the number of attack drones supplied to the Russian army.
Shoigu also got acquainted with other products of the company. The Minister was shown the Thunder high-speed strike UAV, the Helios-RLD radar patrol apparatus and the Inokhodets-RU reconnaissance drone.
Note that Orion is the only Russian attack drone for the supply of which a contract has been signed with the Ministry of Defense. The drone was created by the Kronstadt company within the framework of the Inokhodets ROC under a contract with the military department. The UAV is capable of staying in the air at maximum load for up to 24 hours. Flight altitude - 7,5 thousand meters. The drone has a maximum payload of 450 kg and is capable of carrying four missiles on board.