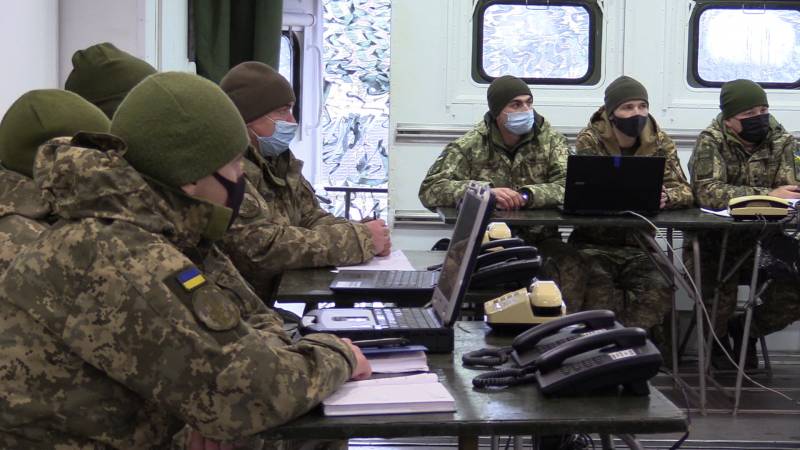 The press service of the Naval Forces of Ukraine reports on the training of personnel who will operate the coastal missile systems "Neptune". The problem is that at the moment, even the Ukrainian Navy does not really know how many of these DBKs and when exactly they will enter the troops. Therefore, the training of military personnel is carried out "according to rough estimates."
Reportedly, future operators of the Neptune DBK are being trained to work with an automated situational awareness system. It, as noted, will allow coastal artillery officers to make decisions in a timely manner, receiving data on targets in a dynamic battle environment.
From the press service:
This significantly increases the effectiveness of the use of the complex.
Captain 1st Rank Vladimir Zakharchenko said that much attention is paid to "the possibilities of interaction with similar NATO systems." According to him, at the moment, the trained servicemen are tasked with mastering the skills of ensuring interaction between heterogeneous sources of information about the operational situation.
Frames with the preparation of calculations were shown in the photo: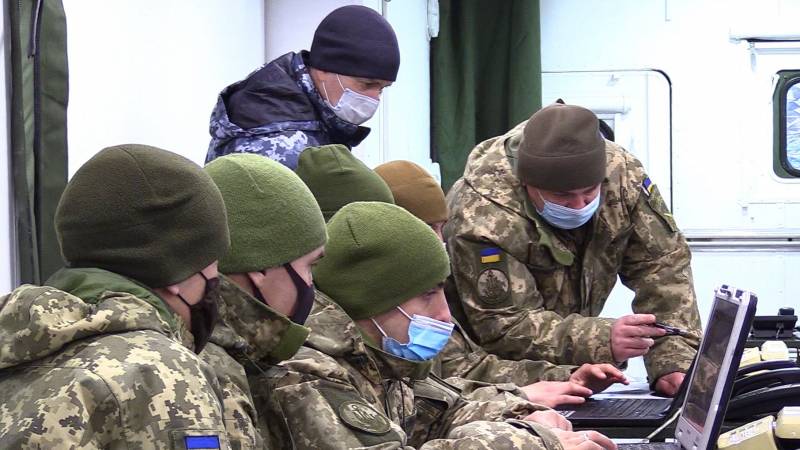 It is stated that the system was "developed jointly with NATO specialists." One gets the impression that now in the Armed Forces of Ukraine, any direction of activity must be somehow linked to NATO, otherwise the implementation of the ambitious program for the transition to NATO standards will be called into question. In such a situation, it comes to curiosities, when even during the delivery of modernized
tanks
The T-72 is said to be "following NATO standards."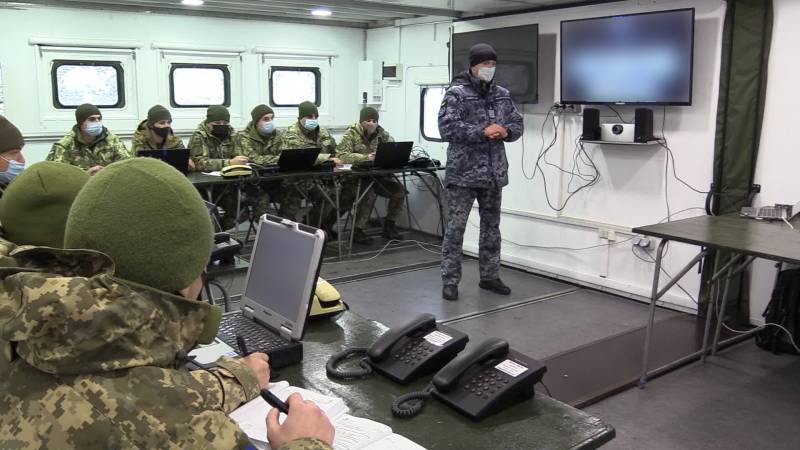 In the photo you can see the preparation of future calculations of the Neptune DBK. The press service of the Navy decided to retouch the images on the monitors, apparently believing that it contains "secret information".
Comments of Ukrainian users to the publication of the Ukrainian Navy:
Why are they wearing hats and outerwear?
If there is no warmer place, then put at least a heater. Or are such standards in NATO?