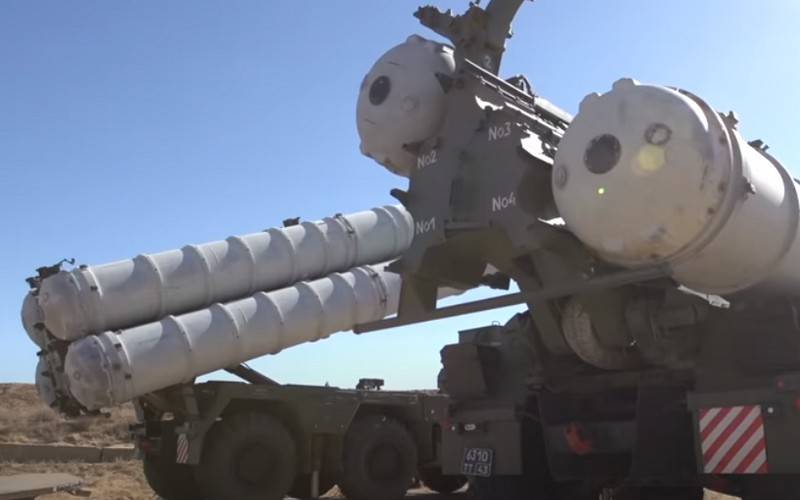 The Kyrgyz army will soon receive the S-300 anti-aircraft missile systems and Russian-made drones. The corresponding agreement was reached during the visit of the President of the Republic Sadyr Japarov to Russia. This was stated by the press secretary of the head of the Kyrgyz state Galina Baiterek.
The agreements of the parties on the continuation of military-defense cooperation became important. In particular, for the supply in the near future of S-300 anti-aircraft missile systems and attack drones, which will be an important contribution of Russia in ensuring the security of both the Kyrgyz Republic and the external borders of the EAEU and the CSTO
- said in a statement.
The timing and number of air defense systems planned for delivery, as well as the names of drones, are not given.
Recall that Russia and Kyrgyzstan in 2012 entered into an agreement on the supply of weapons from the presence of the Russian army. All deliveries are paid by the Russian side. In addition, the Russian Ministry of Defense and the Kyrgyz military department signed an agreement on training Kyrgyz officers in Russian military institutions. Since 2000, 400 officers and 700 cadets have been trained in military universities, 40 senior officers have taken courses at the Military Academy of the General Staff of the RF Armed Forces.
The Kyrgyz army has already been delivered: two An-26 military transport aircraft, four Mi-24V combat helicopters and six Mi-8MTV and Mi-8MT, two divisions of the modernized S-125 "Pechora-2M" air defense systems, up to fifty modernized BTR-70M, modernized BRDM-2, various vehicles, communications, light and small arms and ammunition.
Last year they discussed the delivery of Buk-M1 anti-aircraft missile systems and Mi-8 helicopters from the presence of the Russian army.