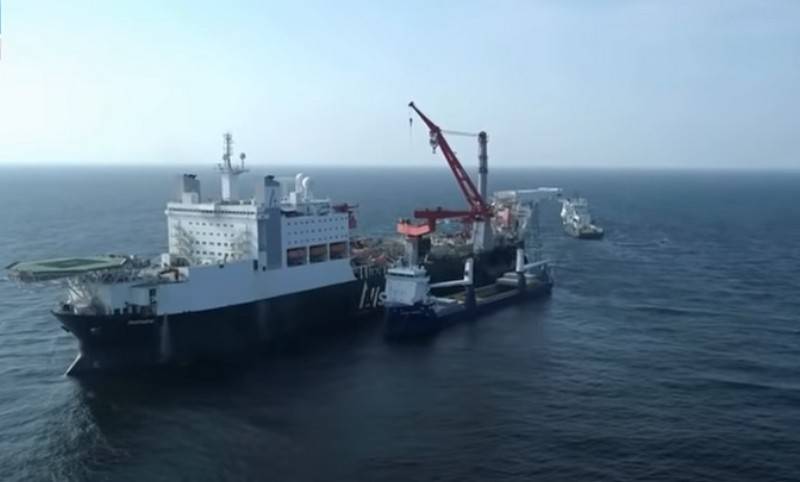 The German government is exploring four options for the Nord Stream 2 gas pipeline under construction in order to find a compromise with the United States. This is reported by the Handelsblatt edition.
According to the newspaper, several options are being considered in Berlin that will allow the completion of the gas pipeline. Among the proposed options is a scenario involving the use of some kind of "shutdown mechanism", i.e. cessation of gas supply in case of stopping the transit of gas by Russia through the territory of Ukraine. Under this option, Russia refuses to use the gas pipeline as "
weapons
"against Ukraine, and the US is allegedly refusing sanctions against Nord Stream 2."
The second option provides for freezing the construction of the gas pipeline during the negotiations between the United States and Germany. The State Department proposes to create a joint commission, which will include not only representatives of the United States and Germany, but also other European countries. The commission will have to study all the pros and cons of the construction and make its decision.
The third option provides for the provision of investment assistance to Ukraine in order to "soften" Washington's position on the gas pipeline. It provides for the infusion of investments into the energy sector of Ukraine, followed by closer cooperation.
The fourth option suggests continuing construction despite all countermeasures to the project. However, this option has many opponents who fear a deterioration in relations with the United States.
Meanwhile, German political scientist Alexander Rahr said that Ukraine, in alliance with Poland, is trying to provoke a conflict between the United States and Europe with Russia in order to stop the construction of the gas pipeline. He called it Kiev's "huge mistake."
According to him, Joe Biden's US is trying to negotiate with Europe, while Ukraine is acting directly, brazenly, like under Trump, trying to provoke scandals or conflicts, thereby interfering in European energy security policy.