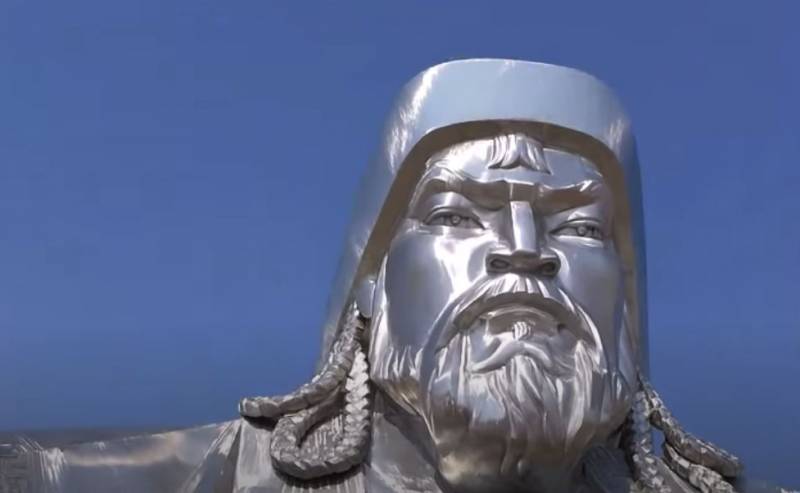 Among scientists, another version of the death of Genghis Khan (Temuchin), the founder and first khan of the Mongol Empire, appeared. He ruled this empire from 1206 to 1227.
To date, there are several versions about the cause of Genghis Khan's death. According to one of them, death occurred as a result of a fall from a horse, as a result of which the almost 70-year-old (different age data) khan received multiple fractures and other injuries. According to another version, Genghis Khan felt bad after taking the capital of the Tangut kingdom. The reasons for "feeling unwell" are usually described as "associated with a bad climate." There is another version, according to which Genghis Khan in the Tangut kingdom, where his death eventually occurred, contracted a disease that was incurable at that time. At the same time, it is still unknown where the first khan of the Mongol Empire was buried.
In new versions of the reasons for the death of Genghis Khan, scientists point out that Genghis Khan died of "an ancient disease that changed civilizations."
In their reflections, a group of scientists-researchers relies on texts that bear the name "
Stories
Yuan). They publish their arguments in the IJID (International Journal of Infectious Diseases). The material indicates that, given the plague epidemic that engulfed the Mongol army in 1226, it can be assumed that as a result, the khan also contracted the plague. At the same time, it is emphasized that Genghis Khan died on about the 8th day of this illness.
For obvious reasons, it is impossible to confirm or refute these theses today. One thing is clear: for his time, Genghis Khan lived a rather long life. By the most conservative estimates, he died at the age of 65. According to other sources, at the time of his death he was at least 71 years old. Moreover, for Europe of that time to live up to 50 was considered a great success, even for the rulers.
The Mongol Empire, founded by Genghis Khan, existed for about 90 years. At the same time, its size during its heyday was approximately twice the size of another empire - the Roman one.