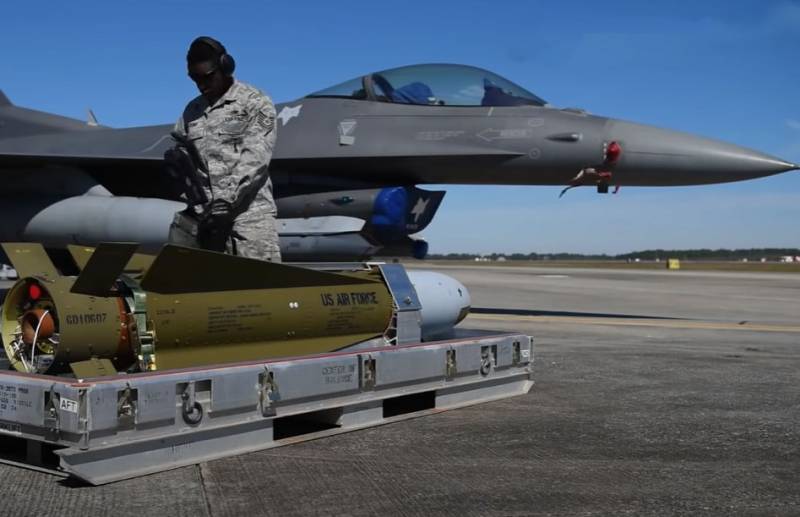 The information that the US Air Force attacked the territory of the Syrian Arab Republic was confirmed. A spokesman for the US Department of Defense told reporters that the targets for this kind of airstrike were not at all internationally recognized terrorist groups, but the units and infrastructure of the Iranian armed forces and the troops they support.
The Pentagon said in a statement that
aviation
the strikes were primarily targeted at infrastructure belonging to Iranian troops in Syria.
Pentagon:
This was in response to a missile attack on a Western coalition base in northern Iraq. Before that, we had extensive consultations with our coalition partners. President Biden will do everything to protect Americans anywhere in the world.
Recall that some time ago, a blow was struck at the US base in the city of Erbil, the administrative center of Iraqi Kurdistan. The United States then stated that they would not leave this unanswered, at the same time accusing Iran of the attack.
As a result of the US Air Force airstrike on Syrian territory, several infrastructure facilities that were linked to Iranian troops were destroyed or seriously damaged.
Meanwhile, in Syria itself, the reason for striking the targets of the "Iranian troops and pro-Iranian forces" is not at all events in Iraqi Erbil. According to some reports, the Americans struck after several Shiite militias advanced in the direction of the oil fields, which are now controlled by the military personnel of the United States of America.